Sunday Mornings
At Salem
Traditional Worship – 8:15 a.m.
Contemporary Worship – 10:00 a.m.
Salem Lutheran Church Deerwood MN – a member congregation of the Evangelical Lutheran Church in America (ELCA) – is a church alive with vibrant
ministries, worship and a commitment to "love and
serve God by loving and serving people." Come as
you are, but know that the God of Jesus Christ loves
you too much to leave you that way. He wants to
mold you, shape you, and use you, so that you can make
a difference in his name. Come grow with us! A good
place to begin is worship on Sunday mornings.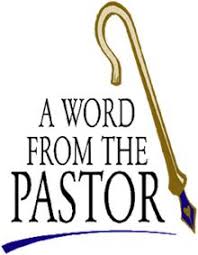 "God also said to Moses, "Thus you shall say to the Israelites, 'Yahweh, the God of your ancestors, the God of Abraham, the God of Isaac, and the God of Jacob, has sent me to you…" – Exodus 3:15
"In the beginning was the Word, and the Word was with God, and the Word was God… And the Word became flesh and lived among us, and we have seen his glory, glory as of a father's only son, full of grace and truth."- John 1:1, 14
"When the Advocate comes, whom I send to you from the Father, the Spirit of truth who comes from the Father, he will testify on my behalf." – John 15:26
I sat behind 3 young women in a workshop. They were having trouble with the Trinity. "When was God born?" Where did God come from?" "How can Jesus be Son of God and God?" "How can God have Mary for a mother?" "How can Mary give birth to God?"
Each question begat another. Each answer from the speaker caused the questioner's face to scrunch up in confusion at the illogicalness of it all.
I pitied the poor speaker. It wasn't that he didn't do a good job. He did. He used metaphors like the 3 parts of an apple (skin, pulp & core) and the 3 forms of water (solid, liquid, & gas). It was all just too much for her to wrap her mind around. The doctrine of the Trinity does not fit easily into a material/literal mindset. It reminded me of the apocryphal story of the cosmonaut who, upon arriving in space and seeing no Jesus & no heaven, concluded none of it is true.
Is it helpful or important to know our God as Trinity? The church has proclaimed it for almost 1700 years. We'll celebrate Trinity Sunday again on May 27th. Why bother with something so confusing?
The Trinity is more a confession of our experience with God than arithmetic. Christians have experienced God in 3 distinct ways. All three are life-giving and important.
First, we know God as generous creator who made us and the world we live in. Since Abraham and Moses, we've also known this Creator as Father, and law-giver, the one who hears the cries of his people and who makes a dry way in the sea.
Second, we know Jesus as "God with us" in the flesh, "God for us" on the cross, and "God before us" in resurrection. Luther confessed that we really can't know anything about God without Jesus. All of our religious ideas are just speculation until our Lord actually comes and lives among us. And, there was no hope for us until Jesus created a way through death for us.
Third, we know God as the Spirit who makes believers out of us; calling, gathering, enlightening, and sanctifying us, and the whole church on earth since Jesus' ascension. Without the Spirit whispering faith into our ears through other believers, we wouldn't know the love our Lord has for us, or that we are forgiven, or that we will all be raised.
Trinity. One God who reveals Godself as Father, Son, and Holy Spirit. It is impossible as arithmetic. But it is a name bursting with good news, connecting mortals like you and me to the Mystery at the center of existence.
Upcoming Events And Announcements
Have You Heard?
After several years of serving as Salem's
Kitchen Coordinator, Kathy Schultz is
hanging up her church apron! Kathy – you
have done such wonderful work here. All of
the funerals, coffee hours and special events
have been well-covered with your guidance.
Enjoy your time off and THANK YOU for
everything! There will be a special coffee hour in
Kathy's honor on Sunday, June 3rd
, 9:15 in the
fellowship hall. Everyone is invited to come and wish
her well!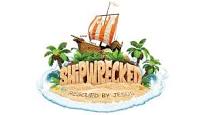 Vacation Bible School
June 11-15, 2018 9:00 AM – NOON
For children age 3 through Grade 6
Or Print a Registration Form by clicking Here.
There are many volunteer opportunities during Vacation Bible School for those who enjoy
working with children and sharing your love of Jesus with them. You may contact Whitney
Cragun, Faith Formation Coordinator, by calling the Salem church office.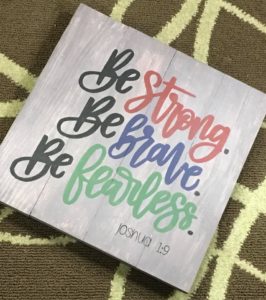 Signature Signs DIY is having a sign painting fundraiser. Proceeds are going to Salem Lutheran Church Youth Group for their Houston trip.
Join us on June 12, 2018 from 5:30 to 8:30 at CI Pub Ironton.

Salem Youth are preparing to go to Houston for the 2018 National Youth Gathering this summer. "Adopt a Mile" donation board is located in the hallway between the sanctuary and the fellowship hall.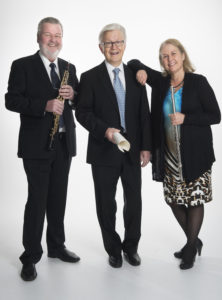 TRIO CON BRIO STOCKHOLM
presents "Unlimited Music – The Scandinavian Way"
Trio con Brio from Stockholm, Sweden returns to Salem on Sunday, June 17th at 7:00 pm! The concert is free to the public.
Trio con brio is made up of Jan Holmgren, oboe; Carinna Cederwall, flute; and Stig Andersson, piano. They specialize in Scandinavian and classical music, but also play jazz, musical theater and film music. Don't miss the opportunity to hear their beautiful music!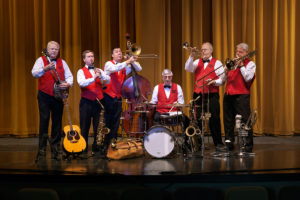 On July 28th the Barbary Coast Dixieland Band will be performing at Salem for a Saturday night concert at 7:00 p.m.
The Barbary Coast Dixieland Band is a nationally known group, who for the past several years have specialized in traditional jazz church worship services. To purchase a ticket, please click here:
Ticket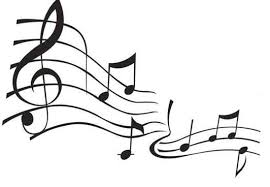 Lutheran Lounge Act.

Save August 25 for the next edition of the Lutheran Lounge Act. Again, all proceeds will go to the kids in Honduras. Anyone who wants to be part of the show needs to let me know before August 1. Call or see Bruce Falink.

IN STITCHES
meets on Tuesday afternoons at 1:00 p.m. to knit or crochet prayer shawls or other items

to be given in times of sickness or grief. Meeting times in the fellowship hall.
PIECEMAKERS

quilt group meets each Tuesday morning at 9:00 a.m. in the fellowship hall to make quilts for Lutheran World Relief, missions and people in need in our community.
QUILTING AT HEARTWOOD

,

Thursday, June 7th at 6:30
p.m.
DIAPER MINISTRY
will not meet in June.
SALEM WOMEN'S CIRCLE will not meet in June.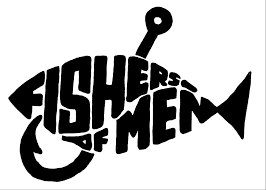 Men's Fishing Retreat:
Now that we all have our 2018 calendars and are making summer plans, take time to flip the pages to July and pencil (only God writes in ink) in the dates for the 2018 men's retreat. July 16th will be the day we depart Salem for four enjoyable days at Kec's Cove resort on beautiful Kabetogama Lake. The friendly crew at Kec's will once again be providing us fine dining, comfortable cabins and a room for our evening discussions. Our retreat planners would like to have the same problem that we had in 2011 when we had more men signed up than Kec's had cabins/bed for. Some last minute situations arose and a few had to cancel which left us with the correct number of guys so I didn't end up sleeping on my boat. Reserve your space on this much anticipated annual event by getting your $50.00 deposit into the church office now while you are in the summer event planning stage. Click here for registration form.
KOFFEE KLATCH
at Heartwood, Friday June 8th, at
11:00 a.m. Come for devotions
and fellowship
with Pastor
WOMEN'S BIBLE STUDIES
Wednesdays, 6:30 a.m. in the library
Thursdays, 8:30 a.m. in the
conference room.
MEN'S BIBLE STUDY
– All men are welcome Friday morning at 8:00 a.m. in the conference room.
LESSONS FOR LIFE
is an informal evening Bible Study for adults and gatherings are Tuesday at 6pm. These studies last for exactly ONE HOUR and currently the group is studying the Gospel text for the upcoming Sunday. Pastor Mike joins the group whenever possible. Come when you can! Everyone is welcome. Last study for the season is May 15th.
21276 Archibald Road – PO Box 100 – Deerwood, MN 56444
Telephone:

(218) 534-3309

Email: office@salemdwd.org
Telephone:

(218) 534-4962

Email: west@salemdwd.org Website: salemwestdwd.org
Telephone:

(218) 534-2945

Website: salemwestdwd.org