Sunday Mornings
At Salem
Traditional Worship – 8:15 a.m.
Contemporary Worship – 10:00 a.m.
MARK YOUR CALENDARS!
ALL SUNDAYS
January 6—April 14, 2019
ONE worship service at 9:00 a.m.
We will return to two services
at 8:15 & 10:00 a.m. on Easter
Salem Lutheran Church Deerwood MN – a member congregation of the Evangelical Lutheran Church in America (ELCA) – is a church alive with vibrant
ministries, worship and a commitment to "love and
serve God by loving and serving people." Come as
you are, but know that the God of Jesus Christ loves
you too much to leave you that way. He wants to
mold you, shape you, and use you, so that you can make
a difference in his name. Come grow with us! A good
place to begin is worship on Sunday mornings.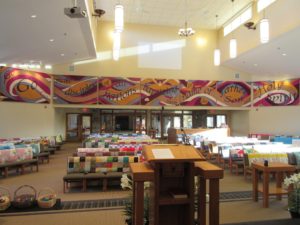 Our culture has trouble with Ash Wednesday and Lent. We do a pretty good job with the feasting right before Ash Wednesday. Mardi Gras (Fat Tuesday) is celebrated by people all over the country, not just in New Orleans. Many churches serve "Shrove Tuesday Dinners," inviting people to enjoy stacks of pancakes and waffles before the disciplines of Lent begin. We love our feast days! But what are we to do with Ash Wednesday followed by 40 days of Lenten reflection? A few years ago I saw a restaurant sign that summed up our culture's ambivalence about the season: "Ash Wednesday Seafood Buffet: All You Can Eat!"
The paradox of Ash Wednesday, and of Lent, is that we take on particular disciplines of fasting, prayer, and service in order to repent and conform ourselves more closely to the life and death of Christ, all the while recognizing that Christ has already come to us before we sought him. It's one of the paradoxes of the baptized life. We have been joined to Christ once, and we spend the rest of our lives trying to live into that union. Turning to Christ means turning also to our neighbors who suffer, whether they live across the street or across the border. According to Isaiah, fasting and prayer that brings us to act on behalf of our neighbor is the fast that is acceptable to God. He wrote: "I (the Lord) will tell you what kind of special day I want: Free the people you have put in prison unfairly and undo their chains. Free the workers to whom you are unfair and stop their hard labor. Share your food with the hungry and bring poor, homeless people into your homes… Then you will call out, and the Lord will answer. You will cry out and the Lord will say, 'Here I am'" – Isaiah 58:6-7a, 9
This Lent, as always, there will be many opportunities for worship, prayer, and service. The Crosby area churches are sponsoring community worship at noon on Wednesdays during Lent focusing on Jesus' "I Am…" statements. Worship will be followed by lunch. Each congregation will serve as host one Wednesday in Lent. Free will donations will go to the Ministerial Fund, used to provide food, gas, and lodging to folks in our community. The pastors of the Aitkin area Lutheran churches will travel from congregation to congregation for Wed. evening worship services again this year. Each week Salem worshippers will meet a follower of Jesus, a "saint," who served God and neighbor in their place and time. Offerings will support VLM Camping Ministries and Midwives for Haiti.
Upcoming Events And Announcements
God's blessings to you as we journey through Lent to our Lord's cross and resurrection!
1
st COMMUNION CLASSES

for 4th
-8
th grade students (who have not yet attended) and their parents will begin
Sunday, March 10th at 10:30 a.m. in the Education Wing. The goal of the 4 week course is for students to receive
their 1st Communion on Maundy Thursday, April 18th. Please keep the students in your prayers as they take this
important step in their faith journeys.
WORSHIP & LUNCH WITH YOUR NEIGHBORS DURING LENT!
Wednesday community worship services will be
at Noon, followed by a soup & sandwich lunch.
Free will donations will support the Ministerial Fund, used to
provide gas, food, and lodging for local folks.
The Lenten mid-day community worship schedule is:
Wed. March. 13th
Noon Cascade United Methodist, Deerwood
Wed. March 20th Noon Immanuel Lutheran, Crosby
Wed. March 27th Noon St. Joseph's Roman Catholic, Crosby
Wed. April 3rd
Noon Lifespring Church at Heartwood, Crosby
Wed. April 10th
Noon Salem Lutheran, Deerwood
All are invited! Come and worship together. Come and eat together.
LENT EVENING WORSHIP SCHEDULE

:
Midweek evening worship will be at Salem every Wed. in Lent. Supper will be served each Wed.
from 5:30-6:30. Worship offerings will support VLM Camping Ministries and Midwives for Haiti. Come
re-experience the story of our Lord's cross and resurrection through the lives of men and women who followed him.
Wed. Mar. 6th 5-6:30 Supper 7:00 pm Ash Wednesday Worship
Wed. Mar. 13th 5-6:30 Supper 7:00 pm Lenten Worship with Jan Hus
Wed. Mar. 20th 5-6:30 Supper 7:00 pm Lenten Worship with Dietrich Bonhoeffer
Wed. Mar. 27th 5-6:30 Supper 7:00 pm Lenten Worship with Toyohiko Kagawa
Wed. April 3rd 5-6:30 Supper 7:00 pm Lenten Worship with Sister Elizabeth Fedde
Wed. April 10th 5-6:30 Supper 7:00 pm Lenten Worship with Oscar Romero

HOLY WEEK SCHEDULE
Sun. April 14th 9:00 am Palm Sunday Worship – Procession with palms
Thurs. April 18th 7:00 pm Maundy Thursday Worship – 1st Communion
Friday April 19th 7:00 pm Good Friday Worship
Sun. April 21st
8:15 am Easter Worship
10:00 am Easter Worship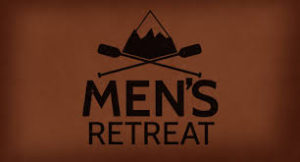 Well, 2019 is here and we all have new calendars. This is the time for penciling in the dates of the 2019 men's retreat to keep those days open for this annual event. Days are getting longer and soft water will be here before you know it. This year's Salem Men's Retreat will take place July 15th through July 18. Our good friends at Kec's Kove on beautiful Lake Kabetogama will host our group once again. Their hospitality has been unequaled for the past number of years and that keeps us coming back for more. If you have never gone to our retreat at Kab, you will be in for a great treat. Our evening bible discussions have been very casual and usually led by our pastor. I, for one, am inspired and blessed with new insights and inspirations after each trip. As in the past, we encourage members to invite
non Salem-ites to attend. The "Send" part of our Welcome, Equip and Send motto is evidenced when we take our faith into the community and promote the word to others. So, mark your calendars with the dates July 15-18 filled in for Men's Retreat. Registration forms will soon be available on line (for our snowbirds) and at the kiosk in the Narthex. Soft water is just around the corner. Until then, sweet dreams of walleye, northern, bass and perhaps a monster sturgeon bending your rods and stretching your six pound test lines. $50.00 will reserve your place on this much anticipated event. If you are at all curious about this much anticipated time of fellowship and fishing, talk to any of our past retreat participants. They will be happy to share their experience. Salem's Retreat Committee
Salem West

is currently in need of clean and gently used Twin, Full, and Queen mattresses, boxsprings, and frames, couches/loveseats/futons (NO hide-a-beds), dressers, kitchen tables/chairs; Twin, Full, and Queen bedding including, sheets, blankets, comforters, non-feather pillows, bath and kitchen towels and wash cloths. For a complete list of items we can and cannot take, please visit us at
www.salemwestdwd.org
.
IN STITCHES
meets on Tuesday afternoons at 1:00 p.m. to knit or crochet prayer shawls or other items

to be given in times of sickness or grief. Meeting times in the fellowship hall.
PIECEMAKERS

quilt group meets each Tuesday morning at 9:00 a.m. in the fellowship hall to make quilts for Lutheran World Relief, missions and people in need in our community.
QUILTING AT HEARTWOOD

,
meets to make quilts at Heartwood. Next date: March 7th, at 6:30 p.m.
DIAPER MINISTRY
meets March 13th at 9:00 a.m. in the fellowship hall. You are welcome to come and help cut t-shirts to be made into diapers and other items.
SALEM WOMEN'S CIRCLE will meet March 14th at 9:30 a.m.
KOFFEE KLATCH
at Heartwood, meets Friday March 8th at 11:00 a.m.
Come for devotions
and fellowship
with Pastor
Mike and friends.
WOMEN'S BIBLE STUDIES
Wednesdays, 6:30 a.m. in the library
Thursdays, 8:30 a.m. in the
conference room.
MEN'S BIBLE STUDY
– All men are welcome Friday morning at 8:00 a.m. in the conference room.
Salem Activities for the Kids!
Kids Club
Salem Kids Club is on every Wednesday from now till May 22 (our last one for the year) EXCEPT March 20, which is an early dismissal day.
Send an email to youth@salemdwd.org to get on our email list for info on the Club! Your kids won't want to miss out!!
Sunday School
As we switch to one worship service for the winter months, we will continue to hold Sunday School during the sermon time of our 9:00 worship. All children are welcome in our mixed age class, where we play games, do crafts, and learn about Jesus while having fun! Feel free to email Whitney, our Faith Formation coordinator with questions about Sunday School or to get involved!
21276 Archibald Road – PO Box 100 – Deerwood, MN 56444
Telephone:

(218) 534-3309

Email: office@salemdwd.org
Telephone:

(218) 534-4962

Email: west@salemdwd.org Website: salemwestdwd.org
Telephone:

(218) 534-2945

Website: salemwestdwd.org