Sunday Mornings
At Salem
Traditional Worship – 8:15 a.m.
Contemporary Worship – 10:00 a.m.
Christian Education for Children
(Kids Own Worship) – 9:1
5 a.m.
Salem Lutheran Church Deerwood MN – a member congregation of the Evangelical Lutheran Church in America (ELCA) – is a church alive with vibrant
ministries, worship and a commitment to "love and
serve God by loving and serving people." Come as
you are, but know that the God of Jesus Christ loves
you too much to leave you that way. He wants to
mold you, shape you, and use you, so that you can make
a difference in his name. Come grow with us! A good
place to begin is worship on Sunday mornings.
"And God is able to provide you with every blessing in abundance, so that by always having enough of everything, you
may share abundantly in every good work." – II Corinthians 9:8
You've touched the world with your faithfulness and generosity this past year.
Your gifts and support of Whitney Cragun and the World Race literally touched the world, announcing the good news in
Indonesia, Mongolia, Myanmar, Krgystan, Romania and all sorts of other places. You supported the work of our
missionary, Linda Johnson, in Liberia. You made and sent quilts and health kits to needy families in our community,
Honduras, and nearly every country under the sun through organizations like Lutheran World Relief. Thank you!
You've touched people all over this country. For example, your gifts to Lutheran Disaster Response have helped with
recovery efforts from Hurricane Harvey in Houston and Hurricanes Irma and Maria in Florida, Puerto Rico and the
Caribbean. And you'll be there through LDR helping people recover long after the Red Cross and FEMA leave. Thank you!
You've changed the lives of young people through your support of camping ministries, youth gatherings, FINK, faith
mentoring, prayer buddies, Whirl, KOW, Learning with Legos, graduate quilts and more. Thank you!
You've touched the lives of your family, friends and neighbors right here through the Lunch Bunch (over 4,000 bag
lunches served this summer!), prayer chains and prayer shawls, Trunks for Treats, meals on wheels, visitation ministries,
VBS, grief and funeral ministries, and so much more. Thank you!
"Salem exists to welcome people to Jesus, to equip people with a faith that works, and to send people to serve in Jesus
name." Imagine how different Deerwood would be, how much we would miss, if Salem were not here. Thank you for
your generosity and faithful service that enabled us to carry out our mission this year!
In October we begin to think about our ministry for next year. The council gets busy preparing budgets,
committees dream of innovative things could do to serve our Lord and our neighbors,
and the resources they'll need to do them. Salem households receive Estimate of Giving
cards the week of Oct. 8th and return them on Consecration Sunday Oct. 22nd.
.
As we look forward to a new year with its new opportunities and challenges for ministry, I invite you to consider 3
questions around the kitchen table with your family:
1. How has God blessed our family this year?
2. What is Salem doing that makes a difference in people's lives and in the world?
3. How do we feel God is calling us to respond to God's blessings through our giving to Salem next year?
God bless your family's conversations. God bless Salem and all the opportunities we have to serve our Lord in the
coming year! And thank you for all the ways you support Salem's ministries.
– Pastor Mike
Upcoming Events And Announcements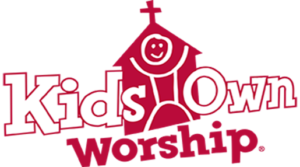 We are off to a great start! We are learning about
the people in the Old Testament, starting with God
creating the world and the people in it. This past
couple of weeks we have learned what God created
each day and heard how God created Adam and Eve.
This program is really for all preschool through
elementary age kids because we can adapt each
weeks learning point to each age group. It's not too
late to bring your kids or grandkids on Sundays, each week there is something new to learn about God's
great love for us. We are trying to start right away at 9:15 and will be done by the start of second service. It is so
wonderful to hear the kid's ideas and hear them share their faith stories. I hope to see more and more kids coming and being a part of this.
LEGO CLUB – for children in grades K-6.
Wednesdays beginning 9/13, 5:15-6:00 p.m.
4 BUCK SUPPER – Wednesdays, beginning Sept 13
at 6:15 p.m. Worship begins at 6:30, so please get
your food between 6:15 and 6:30 p.m.
TGIW (Thank God It's Wednesday) Worship –
beginning Sept 13, 6:30—7:15 p.m.
Praying for kids is a valuable and rewarding use of our time! If you will serve as a Prayer Buddy, praying for one child in our church family throughout
the academic year, please sign
up in the narthex.
LESSONS FOR LIFE Bible Study –
Tuesdays beginning
Sept 12 at 6:30 p.m.
in the education unit. Everyone
is welcome!
Freed & Renewed in Christ
500 Years of God's Grace in Action
A REFORMATION CELEBRATION
October 14, 2017, 2:00 pm
Eight of the local Lutheran churches from
Deerwood, Aitkin, Cedarbrook, Rossberg, Malmo,
McGregor and Palisade have been meeting together for the last few months planning a REFORMATION CELEBRATION where we can all come together to worship and celebrate being Lutheran. We will being having this service at First Lutheran in Aitkin because it was the most central located church for this. We will have Dr. Rolf Jacobson from Luther
Seminary as our guest pastor/presenter who will lead the worship service and lead us in a workshop later in the afternoon. He is a dynamic speaker and exciting to listen to. We will be having lots of special music during the service including two pieces done by a mass choir led by our own Scott Ruffing. If you are interested in being in this choir presentation look for more information to come! There will be special music by a church band and a contemporary praise band, too. After the worship service a light snack and cake will be serviced for a time to meet others from our fellow churches and after being refreshed with goodies and coffee we hope you will stay to hear more from Dr. Jacobson.
Circle the date and stay tuned for more information. Hope to see all there! God Bless!
The committee for the Reformation Celebration
Special Gift Ideas for Salem Lutheran Church
Many times during the year members and friends tell us that they would like to contribute something to our congregation in honor or memory of a loved one or to mark a special occasion. We are often asked what we may need and what would enhance our church, our worship services, or our ministries. Sometimes, our budget alone cannot provide for all of our wishes and needs, large and small.
The following list offers some suggestions compiled by our committees and leadership but don't hesitate to suggest additional, creative ways to enhance our congregation and community. To contribute something on our Wish List, please contact Pastor Mike Briggs at
pastor@salemdwd.org
or 218-534-0097.
Concrete table and benches for the Columbarium
Outdoor informational sign with welcome and worship times, etc
Camperships- scholarships for youth summer Bible camp
Vacation Bible School scholarships
Mission trip scholarships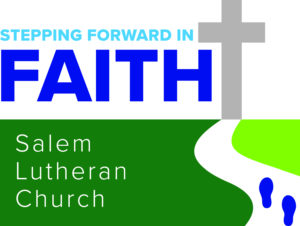 (click above to find out more)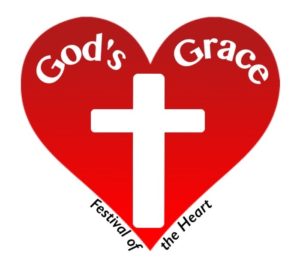 The FESTIVAL OF THE HEART Dinner will be held at Salem on
Saturday, October 28
, beginning at
4:30 p.m.
, featuring Lorie Line, renowned composer and pianist.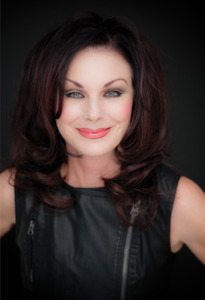 Lorie Line is coming to Salem!!
MEN SERVING AT The Festival of the Heart Dinner are invited to a dinner of their own, served by the planning team on Monday, September 18, 6:00 p.m. in the fellowship hall. After dinner, there will be an explanation of your responsibilities as you serve in the kitchen, waiting tables, etc. at the dinner on October 28. You won't want to miss this special meal and time of training. There is still a need for men who would like to volunteer!
PRAYER SHAWLS
were blessed by Pastor Mike and will be available to anyone desiring to have one for themselves or for a loved one in need of comfort. They can be found above the coat racks in the narthex. Any questions, contact Laurie Ogard.
SALEM WOMEN'S RETREAT
will be held at Bay Lake Camp, October 6-8, 2017. Mark your calendars and invite a friend! Registration forms will be available in the narthex mid-July. Phone Ellen Uglem, with questions.
PIECEMAKERS quilt group
meets each Tuesday morning at 9:00 a.m. in the fellowship hall to make
quilts for Lutheran World Relief, missions and people in need in our community. IN STITCHES meets to knit or crochet prayer shawls or other items to be given in times of sickness or grief. Meeting times are Tuesdays at 1pm in the seating area near the fireplace.
DIAPER MINISTRY will be held in the fellowship hall on Wednesday, September 13 at 9:00 a.m. Bring
scissors to help cut t-shirts.
ALL WOMEN are welcome to the monthly meeting
of the newly combined SALEM WOMEN'S CIRCLE on
Thursday, September 14th at 9:30 a.m.
Fridays at 8:00 a.m.-Church Conference Room All men are welcome to join!
Women's Bible Study
Wednesday at 6:30 a.m.
Church Library
AND
Thursday at 8:30 a.m.-
Church Conference Room.
All women are welcome to join!
Salem Lutheran Church
21276 Archibald Road – PO Box 100 – Deerwood, MN 56444
Telephone:
(218) 534-3309
Email: office@salemdwd.org
Salem WEST
Telephone:
(218) 534-4962
Email: west@salemdwd.org Website: salemwestdwd.org
The Mustard Seed
Telephone:
(218) 534-2945
Website: salemwestdwd.org