Sunday Mornings
At Salem
Traditional Worship – 8:15 a.m.
Contemporary Worship – 10:00 a.m.
AUGUST 12, 2018 AT 9:00 AM.
SEE ANNOUNCEMENTS BELOW!!!
Salem Lutheran Church Deerwood MN – a member congregation of the Evangelical Lutheran Church in America (ELCA) – is a church alive with vibrant
ministries, worship and a commitment to "love and
serve God by loving and serving people." Come as
you are, but know that the God of Jesus Christ loves
you too much to leave you that way. He wants to
mold you, shape you, and use you, so that you can make
a difference in his name. Come grow with us! A good
place to begin is worship on Sunday mornings.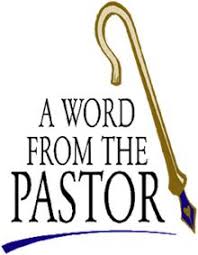 "We always give thanks to God for all of you and mention you in our
prayers, constantly remembering before our God and Father your
work of faith and labor of love and steadfastness of hope in our Lord
Jesus Christ." – I Thessalonians 1:2-3
At council last night Terry Tichenor shared a few statistics from the month of June at Salem West and The
Mustard Seed. Did you know that at Salem West they logged 1740 volunteer hours in June? That's a pretty
average month. Those volunteers did 243 loads of laundry, completed 42 referrals and deliveries which
included 35 mattresses, 41 sets of bedding, 31 dressers, 15 kitchen tables, 17 couches, 17 living room chairs, 7
cribs, and dozens of other items. They also received, sorted, cleaned, and stocked thousands of pounds of
donated items – either picked up at people's homes or dropped off at Salem West. In addition, staff and
volunteers at The Mustard seed stocked, displayed, advertised and sold over $15,000 worth of merchandise.
All that just in the month of June!
Who would've guessed that a ministry that began with a few items collected and stored in the back of the
church could grow into this? There are so many people responsible for the development and growth of this
"giving ministry of Salem Lutheran Church." One person we especially need to thank is Deacon Greg. His deep
passion, untiring commitment, and visionary leadership has helped shape these ministries, and has helped
inspire hundreds of volunteers and generous givers.
Thank you Deacon Greg for all that you have done in Jesus' name in this place! We will grieve
your moving, but deep down we are so grateful. And we wish you nothing but the best in your new position
and new home.
Pastor Mike
Upcoming Events And Announcements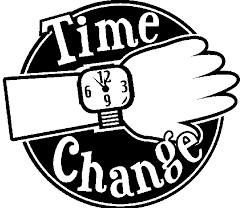 There will be ONE Worship Service at Salem on Sunday, August 12th at 9:00 AM, followed by a special time in the fellowship hall at 10am to allow folks to bid Greg & Diane Meyer farewell and to thank them for many years of ministry here at Salem. Cake and beverages will be served. Everyone is welcome!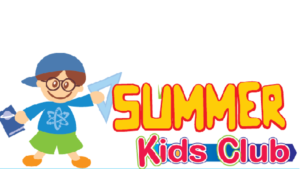 Summer Kid's Club: 4 sessions- August 8, 15, 22, 29 from 4:15-5:00. Open to the community! Kid's Club is geared towards kids grades 2nd-6th, but older youth are welcome to come and help out. There is no cost to participate, contact Whitney Cragun to register at 218-

381-2102 or via email at youth@salemdwd.org
Summerfest Extravaganza
– August 10th and 11th. Salem will offer homemade treats, lefse, Swedish meatballs, hot dogs and ice cream sundaes in our famous Food Booth on both days of Summerfest. The silent auction will be held in the church fellowship hall from 9:00 a.m. – 3:00 p.m.
Lutheran Lounge Act.

Save August 25 for the next edition of the Lutheran Lounge Act. Again, all proceeds will go to the kids in Honduras. Anyone who wants to be part of the show needs to let me know before August 1. Call or see Bruce Falink.
Women's Retreat: Registration forms for the Women's Retreat (Oct 12-14) are now in the kiosk in the narthex. There are 3 scholarships for women who might not be able to afford the registration fee. Contact Debbi in the church office for more information.

IN STITCHES
meets on Tuesday afternoons at 1:00 p.m. to knit or crochet prayer shawls or other items

to be given in times of sickness or grief. Meeting times in the fellowship hall.
PIECEMAKERS

quilt group meets each Tuesday morning at 9:00 a.m. in the fellowship hall to make quilts for Lutheran World Relief, missions and people in need in our community.
QUILTING AT HEARTWOOD

,
taking a break for the summer. Will meet again in September.
DIAPER MINISTRY
will not meet in August. Next date: September 12 at 9:00 a.m.
SALEM WOMEN'S CIRCLE will meet August 9th at 9:30 a.m.
KOFFEE KLATCH
at Heartwood, Friday August 10th, at
11:00 a.m. Come for devotions
and fellowship
with Pastor
WOMEN'S BIBLE STUDIES
Wednesdays, 6:30 a.m. in the library
Thursdays, 8:30 a.m. in the
conference room.
MEN'S BIBLE STUDY
– All men are welcome Friday morning at 8:00 a.m. in the conference room.
Salem Summer Activities for the Family!
Summer Kid's Club- Help us kick off our new Summer Kid's Club at Salem! We will meet for 4 Wednesdays (Aug. 8, 15, 22, 29) starting, August 8th from 4:15-5:00. This Club is open to Salem and non-Salem kids, and similar to Lego Club, we will build some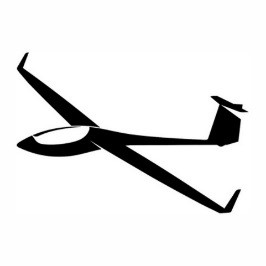 thing/learn a new skill along with a message. Kid's Club is geared towards kids grades 2nd-6th, but older youth are welcome to come and help out. Kids are welcome to come for all sessions, or just one! There is no cost to participate, but for planning purposes please call or email Whitney at the church office to register, or with questions. youth@salemdwd.org Our first session, led by Karla Peterson, we will be making gliders! We are still looking for activity leaders and volunteers to help out. Contact Whitney if you are interested in getting involved.
CREATIVE KIDS @ Music in the Park— Come join us this month at Music in the Park— Thursday, August 9th & 23rd! If you haven't made it yet, you have two chances left for a fun and music filled family evening at the Crosby Memorial Park from 5-8pm. The Faith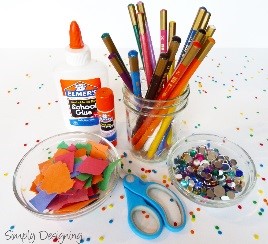 Formation team will be providing a craft/activity, and kids of all ages are welcome to join the fun while our supplies last. You can visit the Cuyuna Lakes Chamber of Commerce Website for more information. Contact Whitney if you are interested in volunteering at Creative Kids! We are still in need of volunteers for August.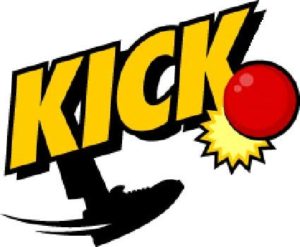 End of Summer Family Kickball Game/Picnic– August 29, 5:30pm. Everyone is invited to this intergenerational event! Bring a dish or side to share, we'll provide the
hot dogs and brats. We'll enjoy a friendly game of kickball, come to play or come to watch, bring a lawn chair! (location is tbd) stay tuned for more information!
Back-to-school Backpack Blessing: Time to bring in your backpacks for a special blessing to start another school year! We will be doing the blessing at both services on Sunday, August 26th. Kids (of all ages, pre-K through college!) will be invited to place your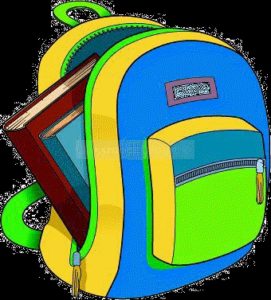 backpack on the floor near the altar as you arrive for worship. NEEDED: several families to serve as Greeters at both worship services on Aug. 26th. Duties include arriving early for worship, being present at one of the entrances to welcome people, smiling, shaking hands or fist bumps are encouraged. Contact Whitney to volunteer!
21276 Archibald Road – PO Box 100 – Deerwood, MN 56444
Telephone:

(218) 534-3309

Email: office@salemdwd.org
Telephone:

(218) 534-4962

Email: west@salemdwd.org Website: salemwestdwd.org
Telephone:

(218) 534-2945

Website: salemwestdwd.org