Sunday Mornings
At Salem
Traditional Worship – 8:15 a.m.
Contemporary Worship – 10:00 a.m.
Christian Education for Children
(Sunday School) – 9:1
5 a.m.
Salem Lutheran Church Deerwood MN – a member congregation of the Evangelical Lutheran Church in America (ELCA) – is a church alive with vibrant
ministries, worship and a commitment to "love and
serve God by loving and serving people." Come as
you are, but know that the God of Jesus Christ loves
you too much to leave you that way. He wants to
mold you, shape you, and use you, so that you can make
a difference in his name. Come grow with us! A good
place to begin is worship on Sunday mornings.
2 Devote yourselves to prayer, being watchful and thankful. 3 And pray for us, too,
that God may open a door for our message, so that we may proclaim the mystery of Christ, for which I am in chains.
4 Pray that I may proclaim it clearly, as I should.
5 Be wise in the way you act toward outsiders; make the most of every opportunity.
6 Let your conversation be always full of grace, seasoned with salt,
so that you may know how to answer everyone.
Upcoming Events And Announcements
Church Directory Pictures Being Scheduled!!
Dates: October 7th – October 10th
October 13th-October 15th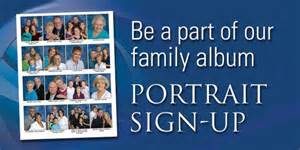 CONFIRMATION will begin soon for students in grades 7, 8 & 9! Please watch for announcements and a schedule for the academic year.
Salem's Summer Adventures
of FLAT Jesus
Men's Bible Study
Fridays at 8:00 a.m.-Church Conference Room All men are welcome to join!
Women's Bible Study
Wednesday at 6:30 a.m.
Church Library
AND
Thursday at 8:30 a.m.-
Church Conference Room.
All women are welcome to join!
Attention Salem Ladies!
The annual Women's Retreat will be held the weekend of

Oct. 7-9

on Bay Lake's Church Island. The weekend is filled with faith, friend-ship and great food! We are housed in a beautiful retreat center with private baths,
two stone fireplaces and lots of space indoors and outdoors. If you have never attended a Salem retreat before, we encourage you to give it a try – you will love it. If you have not attended for a number of years, invite a
friend and rejoin the group! Mark your calendars and plan to attend – we would love for you to join us! Registration material is on the Welcome Center or availabe here by clicking here. If you have questions, contact Ellen Uglem or Kristy Tesdahl.
EVENING BIBLE STUDY
All are welcome to attend this gathering at Salem,
Monday
evenings at
6:00 p.m.
Daily Discipleship
will be used as the study resource each week, featuring the Gospel text for the following
Sunday
.
All studies will be held at the church in the double classroom.
Salem Lutheran Church
21276 Archibald Road – PO Box 100 – Deerwood, MN 56444
Telephone:
(218) 534-3309
(218) 534-3309
Email: office@salemdwd.org
Salem WEST
Telephone:
(218) 534-4962
(218) 534-4962
Email: west@salemdwd.org Website: salemwestdwd.org
The Mustard Seed
Telephone:
(218) 534-2945
(218) 534-2945
Website: salemwestdwd.org