Sunday Mornings
At Salem
Traditional Worship – 8:15 a.m.
Contemporary Worship – 10:00 a.m.
Salem Lutheran Church Deerwood MN – a member congregation of the Evangelical Lutheran Church in America (ELCA) – is a church alive with vibrant
ministries, worship and a commitment to "love and
serve God by loving and serving people." Come as
you are, but know that the God of Jesus Christ loves
you too much to leave you that way. He wants to
mold you, shape you, and use you, so that you can make
a difference in his name. Come grow with us! A good
place to begin is worship on Sunday mornings.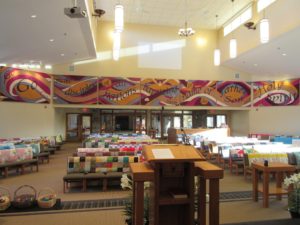 "But how are they to call on one in whom they have not believed? And how are they to believe in one of whom they have never heard? And how are they to hear without someone to proclaim him? And how are they to proclaim him unless they are sent? As it is written, 'How beautiful are the feet of those who bring good news!'" Romans 10:14-15 There are 3 people that need to hear the Good News: the Insider, the Outsider, and the Next Generation. – Walter Bruggemann During the 7 weeks of Easter we read stories from Acts, and we hear how the Spirit of God filled the first Christians and led them all over the Roman Empire to share the good news of Jesus. The story of Acts continues today with Spirit-led people in our midst who've given themselves to sharing the Good News with the next generation. You know these folks. They are the Kid's Club teachers and helpers who put their Wed. evening agendas on hold to teach kids about Jesus. They are the confirmation small group guides and mentors who have devoted their Wednesday evenings to developing relationships with young people. They are the Authentic, Affirming, and Available Adults (AAA adults) who work side by side with young people at fundraisers and service projects, spend weekends with them at Gatherings, or help them deepen their faith, traveling with them in the name of Jesus to places like the BWCA, Houston or Honduras. We don't normally call that "evangelism," but it is. It is planting and nurturing seeds of faith so that the next generation will know Jesus and share that faith wherever God takes them in the future. Each May we take time to reflect on our ministry with the next generation of believers. Mothers are honored, and we are reminded that the primary place faith is caught, taught, and nurtured is in the home (May 5). Confirmation students and their families, guides, and mentors celebrate their year together with a Potluck & Softball Game (May 1). Graduating seniors are wrapped in a blanket and blessed by the whole congregation as they take the next step on their journeys (May 12). Sunday School & Kid's Club students say thank you and share a blessing with their teachers and leaders (May 19). All these are visible signs of the good work you do on behalf of Salem's young people every day. Thank you for your everyday evangelistic efforts that have planted and nurtured the seed of faith in Salem's next generation of believers! – Pastor Mike
Upcoming Events And Announcements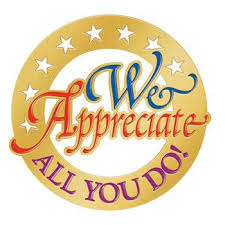 There will be a Spring Appreciation Dinner for all Volunteers on Monday May the 13th at 5 pm in the Fellowship Hall. Sign-up sheet is on the kiosk in the Narthex or you can call Mustard Seed at 534-2945 or Salem West at 534-4962 to sign-up. Deadline to sign up is Wednesday May 8th. Hope to see all of you there!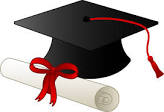 GRADUATE RECOGNITION SUNDAY IS May 12TH. Salem's 9 graduating seniors in the class of 2019 will receive a blanket made by Laura Hann. Don't miss this opportunity to honor and bless Salem's young people.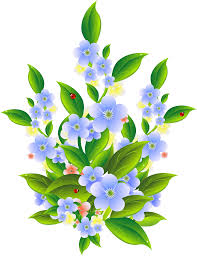 MEMORIAL GARDEN AND COLUMBARIUM AREA
The Committee will be planting in this area before Memorial weekend. If you would like to donate money towards the purchase
of plants, please do so by May 19 at the Office. If you have any questions please ask Cathy Aykens.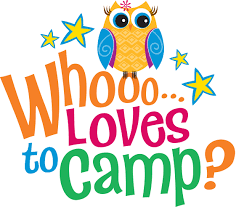 CHURCH CAMPING 2019 – Dear Church Family,
Did you know that a bunch of us Salemites go camping together? We have been doing this for almost 20 years. We have trailers,
motorhomes, RV's and yes even tents. We used to go to Two Harbors, and the last several years we have been going to Trails
RV north of Walker MN. We have several sites reserved for Sunday afternoon, June 16 -19th (check out 11:00 am). Think about
joining us. You DO NOT have to be a member of our church to join us. Everyone is welcome. Bring along another camper too!
I have lots of details if you are interested. My phone number is 218-546-5794.
There are biking trails, golf courses, swimming pool, and a playground. Some of our men take fishing boats along for those of
you who like to fish. We have some of the world's best fisherman in our group!!! There are lots of shops & eating out is an
option too. There is even a great greenhouse that some of have to check out each year. We do have cable TV and internet at
the office for you that need that.
We try to have a pot luck meal (Tuesday evening) and also campfire/ sharing each evening, and/or bible study in the evenings
for an hour or so. Pastor is planning on the study for Tuesday evening. We have even had members of our congregation come
for the afternoon, stay for the pot luck and study. Some of just kick back and relax!!!
We strive to keep our units close together so if you are scheduled to go with us and cannot make it, please let me know ASAP. I
will cancel all the sites we do not need. Remember our deadline for reservations/cancellations is Memorial Day Weekend. God
Bless, Becky Guida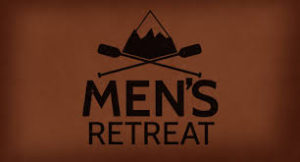 Well, 2019 is here and we all have new calendars. This is the time for penciling in the dates of the 2019 men's retreat to keep those days open for this annual event. Days are getting longer and soft water will be here before you know it. This year's Salem Men's Retreat will take place July 15th through July 18. Our good friends at Kec's Kove on beautiful Lake Kabetogama will host our group once again. Their hospitality has been unequaled for the past number of years and that keeps us coming back for more. If you have never gone to our retreat at Kab, you will be in for a great treat. Our evening bible discussions have been very casual and usually led by our pastor. I, for one, am inspired and blessed with new insights and inspirations after each trip. As in the past, we encourage members to invite
non Salem-ites to attend. The "Send" part of our Welcome, Equip and Send motto is evidenced when we take our faith into the community and promote the word to others. So, mark your calendars with the dates July 15-18 filled in for Men's Retreat. Registration forms will soon be available on line (for our snowbirds) and at the kiosk in the Narthex. Soft water is just around the corner. Until then, sweet dreams of walleye, northern, bass and perhaps a monster sturgeon bending your rods and stretching your six pound test lines. $50.00 will reserve your place on this much anticipated event. If you are at all curious about this much anticipated time of fellowship and fishing, talk to any of our past retreat participants. They will be happy to share their experience. Salem's Retreat Committee
IN STITCHES
meets on Tuesday afternoons at 1:00 p.m. to knit or crochet prayer shawls or other items

to be given in times of sickness or grief. Meeting times in the fellowship hall.
PIECEMAKERS

quilt group meets each Tuesday morning at 9:00 a.m. in the fellowship hall to make quilts for Lutheran World Relief, missions and people in need in our community.
QUILTING AT HEARTWOOD

,
meets to make quilts at Heartwood. Next date: March 7th, at 6:30 p.m.
DIAPER MINISTRY
meets May 8th at 9:00 a.m. in the fellowship hall. You are welcome to come and help cut t-shirts to be made into diapers and other items.
SALEM WOMEN'S CIRCLE will meet May 9th at 9:30 a.m.
KOFFEE KLATCH
at Heartwood, meets Friday May 10th at 11:00 a.m.
Come for devotions
and fellowship
with Pastor
Mike and friends.
NIFTY NINETIES

Back in the summer of 2018 when I had reached my "milestone" birthday, I realized that several other Salem ladies had also reached that age. (I hadn't wanted anyone to know") When several of us attended Mina Nystrom's 90th birthday celebration, I asked those present what they thought about forming a group of ladies that would meet once a month to reminisce and make new friends. Thus, this is what happened. We became known as the "NIFTY NINETIES" and meet once a month, the first Thursday of each month at Heartwood at 1:00 p.m.
WOMEN'S BIBLE STUDIES
Wednesdays, 6:30 a.m. in the library
Thursdays, 8:30 a.m. in the
conference room.
MEN'S BIBLE STUDY
– All men are welcome Friday morning at 8:00 a.m. in the conference room.
Salem Activities for the Kids!
Salem will be holding a NEW kind of Vacation Bible School this June– SUMMER CAMP is coming to us!! A team from
Voyageurs Lutheran Ministries
–
http://www.vlmcamps.org
will be facilitating a week of Camp fun, games, learning about Jesus, crafts, nature activities, and so much more! Snacks will be provided, but each child should bring a pack lunch and a water bottle.
Monday-Friday June 24-28, all day (exact times tbd, approx. 8:30-4:00)
An additional pre-school program will be provided by Salem volunteers, morning only (approx. 8:30-noon)
Cost is $15/child for K-6th grade, $5 for preschoolers, $30 per family of 3+
No child or family will be turned away due to inability to pay; contact us if you family is in need of lunch assistance.
**note, this date is one week later than our VBS date from the past several years
Kids Club
Salem Kids Club is on every Wednesday from now till May 22 (our last one for the year) EXCEPT March 20, which is an early dismissal day.
Send an email to youth@salemdwd.org to get on our email list for info on the Club! Your kids won't want to miss out!!
Sunday School
As we switch to one worship service for the winter months, we will continue to hold Sunday School during the sermon time of our 9:00 worship. All children are welcome in our mixed age class, where we play games, do crafts, and learn about Jesus while having fun! Feel free to email Whitney, our Faith Formation coordinator with questions about Sunday School or to get involved!
21276 Archibald Road – PO Box 100 – Deerwood, MN 56444
Telephone:

(218) 534-3309

Email: office@salemdwd.org
Telephone:

(218) 534-4962

Email: west@salemdwd.org Website: salemwestdwd.org
Telephone:

(218) 534-2945

Website: salemwestdwd.org