Sunday Mornings
At Salem
Traditional Worship – 8:15 a.m.
Contemporary Worship – 10:00 a.m.
Christian Education for Children
(Sunday School) – 9:1
5 a.m.
Salem Lutheran Church Deerwood MN – a member congregation of the Evangelical Lutheran Church in America (ELCA) – is a church alive with vibrant
ministries, worship and a commitment to "love and
serve God by loving and serving people." Come as
you are, but know that the God of Jesus Christ loves
you too much to leave you that way. He wants to
mold you, shape you, and use you, so that you can make
a difference in his name. Come grow with us! A good
place to begin is worship on Sunday mornings.
The council has been reading a book called "Embracing Stewardship." This last month the author challenged us to tell and collect stories of hope, stories about how our Lord is touching lives through the members and ministries of our congregation. She encouraged us to tell stories in 140 characters of less, small enough to fit on a Twitter message (about 2 lines). We only had a few minutes, so we didn't have time to make them that brief. But the stories we heard around that one little table on one particular evening moved us to hugs and tears and deeper hope in our Lord. Who knew simply telling stories of God in action could be so powerful? Listen to a few:
"I love to see the happy faces of neighborhood children getting a sack lunch from Salem's Lunch
Bunch, and peeking inside. By the end of the summer they know your name and you know theirs.
How hungry would they be without those lunches? We give a little and get back so much more."
"When our family member was ill our church family's prayers brought hope for healing. They also
showed us the love of God through their support."
"The outpouring of support, donations, volunteer hours, generosity and prayers following the Salem
West fire – not only from Salem members but also from other churches, community members, and
organizations – was simply overwhelming. It filled my heart with hope during a really difficult time."
"I felt God touching our lives working with the hospice program and working with the home health
aide, nursing staff, the patient, and the family – the love and peace we could share and the deep
caring everyone had for each other. I see those left feeling loved and hopeful things will get better
after the loss."
"Hope springs up in my heart when I see lives made better by services from Salem West, and when I
see the excitement of the Honduran kids when they can laugh, play, eat, and learn about the love of
Jesus in an atmosphere of love."
Thank you for all the ways you've contributed to make these, and so many other stories of hope possible! It all happens through people like you – following Jesus, using your gifts as the Spirit leads you. Thank you!
What are your stories of hope? Where do you see God making a difference in people's lives? Write them
down – 140 characters or less if you can, and send them to me at pastor@salemdwd.org. We'll make
a notebook full of your "Stories of Hope" that you can page through and read anytime. In your stories
we'll all begin to see our Lord at work in and among us all the time.
Pastor Mike
Upcoming Events And Announcements
LUTHERAN LOUNGE ACT
Everyone is encouraged to come and enjoy this variety show at Salem on Saturday, August 26th at 6:00 p.m. A free-will offering will be accepted and given to kids in Honduras. Rootbear floats will be served following the program by the Festival of the Heart Team for $2.00. All proceeds go toward's Kids Ark in Honduras.
"Thank God It's Wednesday" worship and the "4 Buck Supper" are coming back beginning Wed. Sept. 13th from 6:00 pm-7:00 p.m. Bring the whole family for a meal, camp style songs, skits, and more. All are invited!
The Working Women's Faith & Fellowship Bible Study will meet at Hansen's dock at 6:30 p.m. on Tuesday, August 29th to go by pontoon to Church Island for our Bible Study. If the weather is bad, we will meet in the red schoolhouse.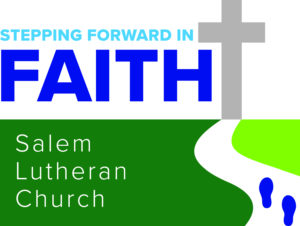 (click above to find out more)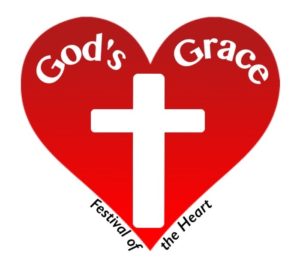 The FESTIVAL OF THE HEART Dinner will be held at Salem on
Saturday, October 28
, beginning at
4:30 p.m.
, featuring Lorie Line, renowned composer and pianist.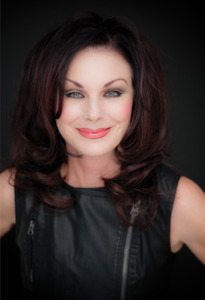 Lorie Line is coming to Salem!!
MEN SERVING AT The Festival of the Heart Dinner are invited to a dinner of their own, served by the planning team on Monday, September 18, 6:00 p.m. in the fellowship hall. After dinner, there will be an explanation of your responsibilities as you serve in the kitchen, waiting tables, etc. at the dinner on October 28. You won't want to miss this special meal and time of training. There is still a need for men who would like to volunteer!
PRAYER SHAWLS
were blessed by Pastor Mike and will be available to anyone desiring to have one for themselves or for a loved one in need of comfort. They can be found above the coat racks in the narthex. Any questions, contact Laurie Ogard.
SALEM WOMEN'S RETREAT
will be held at Bay Lake Camp, October 6-8, 2017. Mark your calendars and invite a friend! Registration forms will be available in the narthex mid-July. Phone Ellen Uglem, with questions.
ALL WOMEN are welcome to the monthly meeting of the newly combined SALEM WOMEN'S CIRCLE on Thursday, August 10th at 9:30 a.m.
LUNCH BUNCH
THANK YOU to those who have worked and/or made contributions for groceries for lunches. Average cost per
week is $125-135. Lunch Bunch continues on Fridays throughout the summer. Sign up in the narthex to help
make lunches on Fridays, 9:45-11am, or to deliver 11am-1pm. Call the office with questions.
Fridays at 8:00 a.m.-Church Conference Room All men are welcome to join!
Women's Bible Study
Wednesday at 6:30 a.m.
Church Library
AND
Thursday at 8:30 a.m.-
Church Conference Room.
All women are welcome to join!
Salem Lutheran Church
21276 Archibald Road – PO Box 100 – Deerwood, MN 56444
Telephone:
(218) 534-3309
Email: office@salemdwd.org
Salem WEST
Telephone:
(218) 534-4962
Email: west@salemdwd.org Website: salemwestdwd.org
The Mustard Seed
Telephone:
(218) 534-2945
Website: salemwestdwd.org