Sunday Mornings
At Salem
Traditional Worship – 8:15 a.m.
Contemporary Worship – 10:00 a.m.
Christian Education for Children
(Kids Own Worship) – 9:1
5 a.m.
Salem Lutheran Church Deerwood MN – a member congregation of the Evangelical Lutheran Church in America (ELCA) – is a church alive with vibrant
ministries, worship and a commitment to "love and
serve God by loving and serving people." Come as
you are, but know that the God of Jesus Christ loves
you too much to leave you that way. He wants to
mold you, shape you, and use you, so that you can make
a difference in his name. Come grow with us! A good
place to begin is worship on Sunday mornings.
"In the sixth month of Elizabeth's pregnancy God sent the angel Gabriel to a town in Galilee named Nazareth. He had a message for a girl promised in marriage to a man named Joseph…" – Luke 1:26-27
How and when did our Lord come to you? I'm pretty sure it happened sometime or you wouldn't be reading a parish newsletter. Somehow, someway, our Lord reached into your life and changed everything.
Maybe it was a vision of an angel like Mary had. Although I've never had the privilege, some Christians I know have shared an experience like that. Maybe it was a co-worker or a teacher or a parent who spoke just the right word just when you needed to hear it. Maybe it was a friend who held you and supported you in a difficult time. Maybe it was a new perspective that washed over you at the baptismal font or the communion table or in the birthing room.
However it happened, it was an advent – a coming – of our Lord to you – as much as it was to Mary some
2,000 years ago. It was God doing something in the here and now that changed everything for you. My guess is it's happened more than once in your life too. Sometimes we get the idea that we have to "put Christ back in Christmas." "He is the reason for the season" and all that. While I understand the sentiment, I am far less optimistic about our chances. I have about as much chance of "putting Christ back in Christmas" as Mary had of immaculately conceiving on her own and putting Christ in Christmas the first time. It just isn't in me. If there is going to be an advent of our God, our Lord is going to have do it.

The good news is, our Lord came way back when with Mary and Joseph. The even better news is our Lord still comes, making believers out of us here and now. The best news of all is our Lord is going to come again, and there's going to be a Christmas party to beat all Christmas parties, hosted by our Lord Jesus himself, and you and I and everybody will be there! That's something I can look forward to. That's something that will carry me through a busy season and beyond.

Come Lord Jesus!
– Pastor Mike
Upcoming Events And Announcements
Advent & Christmas at Salem

Sunday, December 17: Minnesota Adult/Teen Challenge Choir will lead
us in worship, sharing their music and faith stories at 8:15 & 10:00 a.m.
There will be a Pancake Breakfast at 9:15 a.m.
Christmas Eve: Morning Worship at 9:00 a.m.
Christmas Eve Afternoon Candlelight Worship, 3:00 & 5:00 p.m.
Sunday, December 31: ONE service of Lessons & Carols at 9:00 a.m.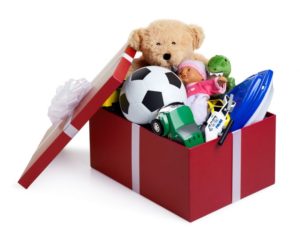 We are collecting New, nonviolent toys for ages 0 to 17 to be given to the children of the inmates of the Crow Wing County Jail and the students of the Brainerd Adult and Teen Challenge. They can be dropped off at Salem WEST, The Mustard Seed or Salem Luther Church. Financial Gifts are also needed for this valuable ministry.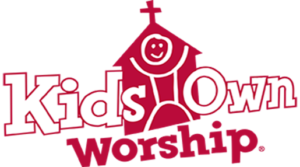 We are off to a great start! We are learning about the people in the Old Testament, starting with God creating the world and the people in it. This past couple of weeks we have learned what God created each day and heard how God created Adam and Eve. This program is really for all preschool through elementary age kids because we can adapt each weeks learning point to each age group. It's not too late to bring your kids or grandkids on Sundays, each week there is something new to learn about God's great love for us. We are trying to start right away at 9:15 and will be done by the start of second service. It is so wonderful to hear the kid's ideas and hear them share their faith stories. I hope to see more and more kids coming and being a part of this.
FINK (Faith Inkubators) Confirmation for students in grades 7, 8 & 9, has the following on the November Calendar: Wednesday, Nov 29, FINK Guide Huddle at 7pm.
December Calendar: Wednesday, Dec 6—FINK Learning Event, 6:15-8pm;
Wednesday, Dec 20—FINK Learning Event, 6:15-8pm.
NATIONAL YOUTH GATHERING:
The youth going to the National Youth Gathering in Houston (summer, 2018) will be bagging groceries at Super One in Crosby on November 26 and December 17 from 10:00 a.m.—4:00 p.m. The congregation is invited to shop at the store on those days and help to support our youth!
Special Gift Ideas for Salem Lutheran Church
Many times during the year members and friends tell us that they would like to contribute something to our congregation in honor or memory of a loved one or to mark a special occasion. We are often asked what we may need and what would enhance our church, our worship services, or our ministries. Sometimes, our budget alone cannot provide for all of our wishes and needs, large and small.
The following list offers some suggestions compiled by our committees and leadership but don't hesitate to suggest additional, creative ways to enhance our congregation and community. To contribute something on our Wish List, please contact Pastor Mike Briggs at
Concrete table and benches for the Columbarium
Outdoor informational sign with welcome and worship times, etc
Camperships- scholarships for youth summer Bible camp
Vacation Bible School scholarships
Mission trip scholarships
LEGO CLUB – for children in grades K-6. Wednesdays, 5:15-6:00 p.m., will begin meeting again on Wednesday, January 3, 2018.
Salem Women's Circle
WILL be meeting on Thursday, November 9th at 9:30 a.m. The Advent Luncheon in December will be discussed. All women are welcome! No Circle meeting in December.
SALEM OUTREACH COMMITTEE
is collecting new, unopened, nonviolent toys for the children of Crow Wing County Jail inmates and students of Brainerd Adult and Teen Challenge. Bring gifts to the narthex area. If you prefer, financial donations can be
made. Please make checks to "Salem Lutheran Church" and note "jail toys" on the memo line. Thank you for your support!
PRAYER SHAWLS
were blessed by Pastor Mike and will be available to anyone desiring to have one for themselves or for a loved one in need of comfort. They can be found above the coat racks in the narthex. Any questions, contact Laurie Ogard.
PIECEMAKERS quilt group meets each Tuesday morning at 9:00 a.m. in the fellowship hall to make quilts for Lutheran World Relief, missions and
people in need in our community.
There is also QUILTING AT HEARTWOOD on Thursday, December 7th at 6:30 p.m
DIAPER MINISTRY NO meeting in December. We will gather to cut diapers on January 10th at 9am..
KOFFEE KLATCH at Heartwood, Friday, December 8th at 11:00 a.m. Come for devotions and fellowship
with Pastor Mike and friends.
WOMEN'S BIBLE STUDIES
Wednesdays, 6:30 a.m. in the library
Thursdays, 8:30 a.m. in the
conference room
MEN'S BIBLE STUDY – All men are welcome Friday morning at 8:00 a.m. in the conference room.
LESSONS FOR LIFE Bible Study – Tuesdays at 6:00 p.m.
Everyone is welcome!
Salem Lutheran Church
21276 Archibald Road – PO Box 100 – Deerwood, MN 56444
Telephone:
(218) 534-3309
Email: office@salemdwd.org
Salem WEST
Telephone:
(218) 534-4962
Email: west@salemdwd.org Website: salemwestdwd.org
The Mustard Seed
Telephone:
(218) 534-2945
Website: salemwestdwd.org