Sunday Mornings
At Salem
Traditional Worship – 8:15 a.m.
Contemporary Worship – 10:00 a.m.
Salem Lutheran Church Deerwood MN – a member congregation of the Evangelical Lutheran Church in America (ELCA) – is a church alive with vibrant
ministries, worship and a commitment to "love and
serve God by loving and serving people." Come as
you are, but know that the God of Jesus Christ loves
you too much to leave you that way. He wants to
mold you, shape you, and use you, so that you can make
a difference in his name. Come grow with us! A good
place to begin is worship on Sunday mornings.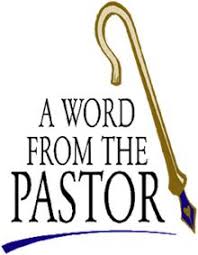 Rolf Jacobson is an Old Testament professor at Luther Seminary right now. But he's got his hands in lots of other things too. He hosts an annual "Rethinking Stewardship" workshop each July for pastors and church leaders. He made some interesting
observations about our practices one year. He wrote;
God cares at least as much about the money you don't give away to charity as God does about the money that
you do. God doesn't just care about the 10% (or 5% or 2%) of the money that you give to God. God does care about the money you share with God, of course. But God also cares at least as much about what you do with the 90% (or 95% or 98%) of the money that you save and spend as God cares about the money you share. But the church has trained people to think God only cares about the money that we give away – especially the money that we've given to the church.
By emphasizing "the tithe" and giving "off the top" – which are noble ideas – we've accidentally taught people that God only cares about what we give away. You know, 10% belongs to God; the rest belongs to you. Give that 10% to the church, which will use it for God's purposes. The other 90%? Do whatever you want with it.
And we've done the same thing when it comes to the stewardship of our lives and our time. We've told people: "Your time and talents are valuable when you volunteer at church. See, we call you up front and pray for you when you are installed on the church council, or as a Sunday school teacher, or are sent off on a trip with our youth." Some congregations still use "Time and Talent" surveys – which you'll notice are about the options for your time and energy spent involved at church.
We should be telling people something like this: Because we belong to God, everything about us belongs to God:
ourselves, our bodies, our families, our time, our relationships – even our possessions. In light of that, the
question we ought to be asking ourselves is: how do people who belong to God regard their belongings?
Or even better, we should be asking people, "What is God up to in your spending and saving? Where is the
power of the Holy Spirit at work in the dollars that pass virtually through the chip reader when you buy groceries,
clothes, gas, and so on? What's God up to far across the ocean when you buy a piece of clothing manufactured
in China?"
We could be wondering with people, "What is God up to in my investing" Where is God stirring when I put my
money in the stock market?" Or, "What is God up to when I'm tipping my hair stylist, or the single mother
waitress who hustles tables all day, or the Uber driver who isn't supposed to accept tips?"
It isn't just the widow's mite that God cares about. Your entire family budget says something about your faith in Christ. Your stock market portfolio may be something through which God is up to good work in the world. One of my favorite offering hymns (#692) sums up Dr. Jacobson's thoughts on stewardship.
We lift our voices, we lift our hands,
We lift our lives up to you:
We are an offering.
Lord, use our voices, Lord use our hands,
Lord use our lives, they are yours;
We are an offering.
All that we have, all that we are, all that we hope to be,
We give to you, we give to you.
We lift our voices, we lift our hands,
We lift our lives up to you:
We are an offering.
Stewardship is everything we do after we say, "We believe." Thank you for your faithfulness and generosity in everything you do!
– Pastor Mike
"We Are An Offering," text and music by Dwight Liles, © 1984 Word Music, LLC.
Reprinted by permission. CCLI #512645
Upcoming Events And Announcements

Salem Youth are preparing to go to Houston for the 2018 National Youth Gathering this summer. "Adopt a Mile" donation board is located in the hallway between the sanctuary and the fellowship hall.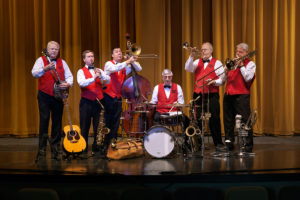 On July 28th the Barbary Coast Dixieland Band will be performing at Salem for a Saturday night concert at 7:00 p.m.
The Barbary Coast Dixieland Band is a nationally known group, who for the past several years have specialized in traditional jazz church worship services. To purchase a ticket, please click here:
Ticket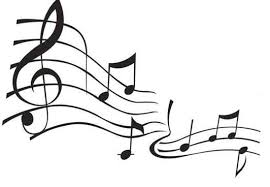 Lutheran Lounge Act.

Save August 25 for the next edition of the Lutheran Lounge Act. Again, all proceeds will go to the kids in Honduras. Anyone who wants to be part of the show needs to let me know before August 1. Call or see Bruce Falink.

IN STITCHES
meets on Tuesday afternoons at 1:00 p.m. to knit or crochet prayer shawls or other items

to be given in times of sickness or grief. Meeting times in the fellowship hall.
PIECEMAKERS

quilt group meets each Tuesday morning at 9:00 a.m. in the fellowship hall to make quilts for Lutheran World Relief, missions and people in need in our community.
QUILTING AT HEARTWOOD

,

Thursday, June 7th at 6:30
p.m.
DIAPER MINISTRY
will not meet in June.
SALEM WOMEN'S CIRCLE will not meet in June.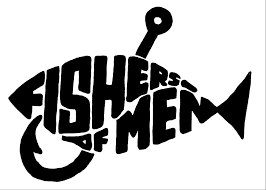 Men's Fishing Retreat:
Now that we all have our 2018 calendars and are making summer plans, take time to flip the pages to July and pencil (only God writes in ink) in the dates for the 2018 men's retreat. July 16th will be the day we depart Salem for four enjoyable days at Kec's Cove resort on beautiful Kabetogama Lake. The friendly crew at Kec's will once again be providing us fine dining, comfortable cabins and a room for our evening discussions. Our retreat planners would like to have the same problem that we had in 2011 when we had more men signed up than Kec's had cabins/bed for. Some last minute situations arose and a few had to cancel which left us with the correct number of guys so I didn't end up sleeping on my boat. Reserve your space on this much anticipated annual event by getting your $50.00 deposit into the church office now while you are in the summer event planning stage. Click here for registration form.
KOFFEE KLATCH
at Heartwood, Friday June 8th, at
11:00 a.m. Come for devotions
and fellowship
with Pastor
WOMEN'S BIBLE STUDIES
Wednesdays, 6:30 a.m. in the library
Thursdays, 8:30 a.m. in the
conference room.
MEN'S BIBLE STUDY
– All men are welcome Friday morning at 8:00 a.m. in the conference room.
LESSONS FOR LIFE
is an informal evening Bible Study for adults and gatherings are Tuesday at 6pm. These studies last for exactly ONE HOUR and currently the group is studying the Gospel text for the upcoming Sunday. Pastor Mike joins the group whenever possible. Come when you can! Everyone is welcome. Last study for the season is May 15th.
21276 Archibald Road – PO Box 100 – Deerwood, MN 56444
Telephone:

(218) 534-3309

Email: office@salemdwd.org
Telephone:

(218) 534-4962

Email: west@salemdwd.org Website: salemwestdwd.org
Telephone:

(218) 534-2945

Website: salemwestdwd.org