Traditional Worship – 8:15 a.m.
Contemporary Worship – 10:00 a.m.
Christian Education for Children
(Sunday School) – 10:00 a.m

.
Salem Lutheran Church Deerwood MN – a member congregation of the Evangelical Lutheran Church in America (ELCA) – is a church alive with vibrant ministries, worship and a commitment to "love and serve God by loving and serving people." Come as you are, but know that the God of Jesus Christ loves you too much to leave you that way. He wants to mold you, shape you, and use you, so that you can make a difference in his name. Come grow with us! A good place to begin is worship on Sunday mornings.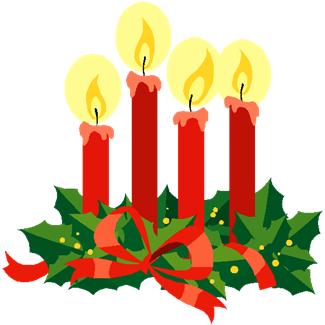 YOU are invited to come and help decorate the church for Advent & Christmas on Wednesday, December 2nd at 10am. The more, the merrier – and the faster we will be finished! Please bring a dish to share also as we will eat together at Noon.
ADVENT POTLUCK LUNCHEON – Everyone is welcome to bring a dish to share and enjoy fellowship and the tastes of the season on Wednesday, December 9th at Noon in the fellowship hall. Hosted by Sarah Circle.
PANCAKE BREAKFAST
sponsored by Social Ministry
will be held on Sunday, DECEMBER 13 from
8:45 – 10am. A free will donation will be accepted
The deadline for the January Salem Connection is Friday, December 18, 2015.
The Heart of Christmas Dinner
will be held December 5, 2015
at 4:30 p.m. Entertainment
will be "Mary, Mother of All Joys",
by Jill Herringshaw. (See below)
Come join us for

a wonderful evening! THIS EVENT IS SOLD OUT. SEE BELOW FOR OPPORTUNITY TO ATTEND THE ENTERTAINMENT!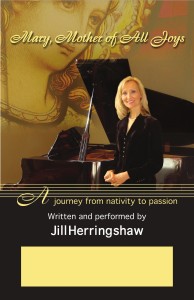 A journey from nativity to passion
as seen through the eyes of Mary.
Follow Mary's journey from
Nazareth to Bethlehem and beyond. She bares her soul to us as she bears her Son, our Savior, for us. He is borne in our hearts too.
Written and performed by Jill Herringshaw. Produced by Jill Herringshaw and Jeff Victor.
As the Heart of Christmas Dinner
is sold out, we have decided
to open the entertainment for others to come. Tickets
will be sold at the door starting at 6:15 p.m. for $20.00.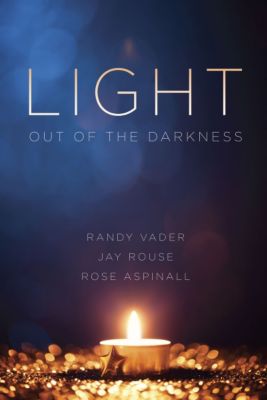 Light Out of the Darkness
Everyone is welcome to the Christmas Cantata, Light Out of the Darkness, directed by Scott Ruffing at Salem. There will be two performances: Saturday, December 12th at 7:00 p.m. and Sunday, December 13th at 10:00 a.m. Many voices and instrumentalists
from Salem and the whole community will be participating. A free-will offering will be accepted.
Christmas Eve
Candlelight Worship
3:00 & 5:00 p.m.
There will be ONE
Worship Service on
Sunday, December 27th
at 9:00 a.m.
Salem Lutheran Church
21276 Archibald Road
PO Box 100
Deerwood MN 56444
218-534-3309
office@salemdwd.org
SALEM WEST:

218-534-4962
west@salemdwd.org
The Mustard Seed:

218-534-2945