Sunday Mornings
At Salem
Sunday Morning at 9:00 a.m

.
Also
Worship Services are available live on Facebook on Sunday mornings at 9:00 a.m. Services are posted on YouTube and the Website
Monday morning.
Salem Lutheran Church Deerwood MN – a member congregation of the Evangelical Lutheran Church in America (ELCA) – is a church alive with vibrant
ministries, worship and a commitment to "love and
serve God by loving and serving people." Come as
you are, but know that the God of Jesus Christ loves
you too much to leave you that way. He wants to
mold you, shape you, and use you, so that you can make
a difference in his name. Come grow with us! A good
place to begin is worship on Sunday mornings.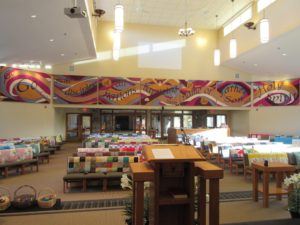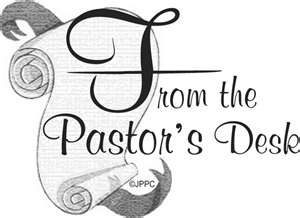 Jesus said, "The Kingdom of God is as if someone would scatter seed on the ground, and would sleep and rise
night and day, and the seed would sprout and grow, he does not know how." – Mark 4:26
"Lord, let my heart be good soil, open to the seed of your Word.
Lord, let my heart be good soil, where love can grow and peace is understood.
When my heart is hard, break the stone away.
When my heart is cold, warm it with the day.
When my heart is lost, lead me on your way.
Lord let my heart, Lord, let my heart, Lord, let my heart be good soil."
– by Handt Hanson, © 1985 Prince of Peace Publishing/Changing Church, Inc
I drove to Des Moines last weekend – in mid-May – and even a city kid like me could see that the corn was up in northern Iowa. The plants looked so fragile – row upon row of tiny seedlings. Who'd ever guess that they'll grow to be 8 feet tall in just a few months?
I watched the Minnesota farmers tilling and planting. It's incredible how technology has changed everything about the way we grow our food. Fertilizers, herbicides, insecticides, no-till methods, and genetically modified seeds not to mention enormous machines – fitted with power and electronic gadgets I cannot begin to understand – have
transformed farming in this country. All of that, and we still don't make the corn grow. That part's a mystery. God makes the kernels grow. We can help them. We can prepare the soil, free it from weeds, and feed the seedlings everything they need. But only God
makes them grow.
Passionate spirituality is like those corn seedlings poking out of the soil. We can't create faith or make ourselves passionate Christians any more than we can tickle ourselves. If God doesn't do it, it isn't going to happen. But the Good News is, God does do it. Just as at Pentecost when the Spirit of God filled the bewildered believers, so we pray, God will do so here. But we can do some things. Like a farmer in the springtime, we can prepare the soil and give the tender shoots of faith all they need to thrive.
This summer as the pandemic recedes and you go about re-creating with your family and friends, take a little time to prepare the soil for faith to thrive. Read – the Bible or any Christian literature. Pray – for your country, your loved ones, for Salem. Engage in daily faith conversations and rituals in your family and small groups. Worship wherever you are. Serve – maybe at Salem or the Mustard Seed or Habitat for Humanity. Give – where you see God at work in the world. Such habits are like fertilizer to the corn seedlings. They don't give life, but they do create an environment where our faith can grow and thrive and become passionate. "Lord, let our hearts be good soil!"
– Pastor Mike
UPCOMING EVENTS AND NEWS
THE 7TH -12TH GRADE PINE RIVER CANOE TRIP is Sat. June 26th. We'll meet at church at 10am and return around supper time. Bring sun screen, bug spray, sunglasses, towel and extra clothes, water or beverage and snacks. Lunch will be provided. Sign up by Sun. June 20th so that we can get enough canoes and vehicles. (Drivers and canoes are needed too). Email Pastor Mike
Rocky Railway: Jesus' Power Pulls us Through!


Vacation Bible School July 19-23rd 9:00-Noon
We are so thrilled to be planning an in-person Vacation Bible School program at Salem for the week of July 19-23rd 9:00- noon! At Rocky Railway VBS, participants will experience God's word through the following memorable Bible Points—Jesus' power helps us do hard things, gives us hope, helps us be bold, lets us live forever, and Jesus' power helps us to be good friends! Weather permitting we will be spending as much time outside at VBS this year, from Loco Motion game station, Chew Chew Snack time, Bible Adventures and more! We will be following all COVID safety recommendations from the CDC and MDH, and will inform all registrants of these details one month prior to VBS, and a week in advance if necessary, via email. Please understand that all plans could change at any time depending on COVID restrictions. We are prepared to shift to a virtual, at-home VBS if the need arises. Registration forms
are included in the Connection this month, and will be available in the church office and online at salemdwd.org. To make VBS happen this year, we are in need of volunteers to lead our "Crews" or groups of kids through their day at VBS, as well as help with the various stations, activities, and games. We would love to hear from any train enthusiasts who may have model train/railroad items they would like to display for the kids during the week of VSB.
If you are interested in volunteering this year in any capacity contact Marlene Prill (218-330-1731) or Whitney Fischer (218-839-3807). Please don't hesitate to call us with any questions!
**Please understand that there may be a need to cap registrations this year. Additionally, we will not be taking Monday morning walk-in registrations like we have in the past.**
2021 Men's Retreat Update
Although it is just entering the "ice" fishing season, it is time to mark your calendars for the much anticipated 2021 Salem Men's Retreat. Last year the attendance was down considerably due to the Covid pandemic. We were able to social distance thanks to Kec's giving each man a separate room and the boats only had two men each day. There were no infections from this trip and looking ahead, with the vaccine nearing it may not be a consideration for the 2021 trip. I have had the virus and thus would not be able to catch it again or give it to someone else.
The trip to Kab each year has been a wonderful time to catch up with old friends and possibly meet new Christians. Each year it seems that we have a new face or batch of faces to share our faith and fishing time with. Speaking of fishing, now is a great time to think about new line on those reels. Most of the boat captains will be running 6 lb test with fluorocarbon snells. Size 6 for the hooks and color of your choice. I usually pre-tie my snells and will have a variety of hook colors and may put a bead or two on as well.
So, now is the time to take that new calendar and turn it to July and mark in the 2021 men's retreat. We will be leaving Salem on the morning of the 12th and returning early afternoon on the 15th. registration forms can be found on Salem's website (for our snow birds) and also in the kiosk located in the narthex or you can pick one up from the Salem office. Until July then, stay warm and reflect on those good times at beautiful Kabetogema Lake. -Gary Guida Click here for Registration Form
2021 men's retreat registration form
SUMMERFEST AT SALEM
For all of the previous volunteers for Summerfest, we would love to have you back to help. Many of you have great talents that can be used to help Summerfest be a huge success. Watch the church bulletin for a June meeting which will highlight the latest information on volunteer positions and duties.

SILENT AUCTION items can be large, outdoor type items such as boats, lawn equipment, autos, etc. Indoor items are considered to be unique, such as paintings, furniture (sorry—no couches), collectibles, one of a kind items, etc. Pick up of large items is available.
Questions? Contact Steve Pauly, stevepauly46bc@yahoo.com or 612-845-3300.
IN STITCHES
meets on Tuesday afternoons at 1:00 p.m. to knit or crochet prayer shawls or other items to be given in times of sickness or grief. Meeting times in the fellowship hall.
PIECEMAKERS

quilt group meets each Tuesday morning at 9:00 a.m. in the fellowship hall to make quilts for Lutheran World Relief, missions and people in need in our community.
DIAPER MINISTRY

meets on 9:00 a.m. in the fellowship hall. You are welcome to come and help cut
t-shirts to be made into diapers and other items.
SALEM WOMEN'S CIRCLE will meet on the second Thursday of each month at 9:30 a.m. at Salem.
KOFFEE KLATCH
at Heartwood.
Come for devotions
and fellowship
with Pastor
Mike and friends.
NIFTY NINETIES

"NIFTY NINETIES" meet once a month, the first Thursday of each month at Heartwood at 1:00 p.m.
WOMEN'S BIBLE STUDIES
Wednesdays, 6:30 a.m. in the library.
MEN'S BIBLE STUDY – THE MEN'S BIBLE STUDY is meeting online by Zoom at 8:00 a.m. on Fridays. They're studying
the weekly lectionary readings. All are
welcome. Contact Pastor Mike to receive a Zoom invitation.
FAITH FORMATION COMMITTEE –

Meeting on the first Tuesday of each month at 6:30 p.m.
GRIEF GROUP
– meets every 2nd Thursday at 12:30 p.m.
Salem Activities
for the Kids!
Salem Faith Formation Team – Please contact Kris Schmidt if you are interested in joining us. We are always looking for fresh ideas to build our youth and family ministry. Any and all brainstormers are welcome!
Sunday School
All children are welcome in our mixed age class, where we play games, do crafts, and learn about Jesus while having fun!
21276 Archibald Road – PO Box 100 – Deerwood, MN 56444
Telephone:

(218) 534-3309

Email: office@salemdwd.org
Telephone:

(218) 534-4962

Email: west@salemdwd.org Website: salemwestdwd.org
Telephone:

(218) 534-2945

Website: salemwestdwd.org