Sunday Mornings
At Salem
Traditional Worship – 8:15 a.m.
Contemporary Worship – 10:00 a.m.
Christian Education for Children
(Kids Own Worship) – 9:1
5 a.m.
Salem Lutheran Church Deerwood MN – a member congregation of the Evangelical Lutheran Church in America (ELCA) – is a church alive with vibrant
ministries, worship and a commitment to "love and
serve God by loving and serving people." Come as
you are, but know that the God of Jesus Christ loves
you too much to leave you that way. He wants to
mold you, shape you, and use you, so that you can make
a difference in his name. Come grow with us! A good
place to begin is worship on Sunday mornings.
"We declare to you what was from the beginning, what we have heard, what we have seen with our eyes, what we have looked at and touched with our hands, concerning the word of life…" – 1 John 1:1
Dr. Matt Skinner introduces our Midweek Lenten theme: "Sensing the Gospel: A Five-Part Series of Meditations for Lent" this way:
"In Jesus, the salvation God provides cannot be reduced to an idea or abstraction. Salvation happens, instead, in human flesh. Indeed, God arrives as human flesh. Moreover, people encountered Jesus in their own bodies. These were real people in real contact with a real man from Galilee. "Even today we encounter God and God's salvation in embodied ways – in our bodies' abilities to perceive familiar realities and to interpret new ones. Lent provides opportunities to acknowledge this. The season begins with smelly and greasy ash as a
stark liturgical reminder of our flesh's dusty finitude. It will end with our feet washed in cool water or a bittersweet taste of wine in our mouths as we imagine the horrible sight of a man's mangled body on a cross. In between, Lent allows us to consider together who
we are and how we encounter an incarnate God." There will be many opportunities to "encounter our incarnate God" this Lent:
Ash Wednesday worship, with confession and absolution, ashes, and Holy Communion, is at 6:30 on February 14th, preceded by a supper served by Salem's youth.
Wednesdays at noon the community will gather for worship at a Crosby area church, re-telling the story of those 24 hours that changed the world. Then we'll share lunch and faith-filled conversations with our neighbors. (See Newsletter for a schedule)
Wednesday evenings Salem's youth will serve a delicious supper from 5:00-6:15 followed by worship at 6:30. Each week a different pastor from the Aitkin area Lutheran churches will preach from texts where God was made known through what people saw, heard, tasted, smelled, and touched.
Sundays we'll walk with Jesus towards the cross and empty tomb. We'll hear stories of Salem folks' encounters with Jesus in Honduras, racing around the world, and at camp.
Sundays at 11:15 Salem's young people will experience the Lord's Supper, tasting our Lord's love in a Passover meal, radishes and jelly beans, cookie dough, and bread and wine.
God's blessings to you this Lent as we "encounter our incarnate God" in ashes, bread and wine, service, song, and story.
Pastor Mike
Upcoming Events And Announcements
First Communion Classes will be on Sundays at 11:15 a.m. February 18, February 25 and March 4, 11 and 18.
Get ready for CAMP SUNDAY! Staff from Voyageurs Lutheran Ministry will be here to help lead worship on Sunday, February 25th at both services. A camp breakfast will be served between services in the fellowship hall.
Salem Youth are preparing to go to Houston for the 2018 National Youth Gathering this summer. "Adopt a Mile" donation board is located in the hallway between the sanctuary and the fellowship hall. On Sunday, February 18th, there will be an announcement telling us how this all works. If you can't be here on Sunday and would like to know more, contact Kris Schmidt or Dee Dee Frahm.
COME GROW WITH US!!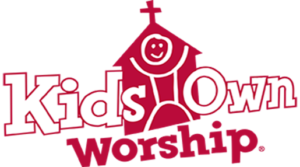 Kid's Own Worship WILL NOT meet on Sundays during Lent!!
FINK (Faith Inkubators)
Confirmation for students in grades 7, 8 & 9.
National Youth Gathering:
The youth will again be hosting the Lenten Suppers,
which will begin on February 14, 2018. More information
and a sign up for those wishing to provide the meal will
be announced in the February Connection and posted in
the information center.
Thank you to all who came to Super One to have your
groceries bagged and support the group of kids and
adults who will be heading down to Houston in July.
Men's Fishing Retreat:
Now that we all have our 2018 calendars and are making summer plans, take time to flip the pages to July and pencil (only God writes in ink) in the dates for the 2018 men's retreat. July 16th will be the day we depart Salem for four enjoyable days at Kec's Cove resort on beautiful Kabetogama Lake. The friendly crew at Kec's will once
again be providing us fine dining, comfortable cabins and a room for our evening discussions. Our retreat planners would like to have the same problem that we had in 2011 when we had more men signed up than
Kec's had cabins/bed for. Some last minute situations arose and a few had to cancel which left us with the correct number of guys so I didn't end up sleeping on my boat. Reserve your space on this much anticipated annual event by getting your $50.00 deposit into the church office now while you are in the summer event planning stage. Click here for registration form.
IN STITCHES

meets on Tuesday afternoons at 1:00 p.m. to knit or crochet prayer shawls or other items
to be given in times of sickness or grief. Meeting times in the fellowship hall.
PIECEMAKERS
quilt group meets each Tuesday
morning at 9:00 a.m. in the fellowship hall to make
quilts for Lutheran World Relief, missions and
people in need in our community.
NO Quilting at Heartwood until March 1st at 6:30
p.m.
DIAPER MINISTRY We will gather to cut diapers on January 10th at 9am
LEGO CLUB –

for children in grades K-6. Wednesdays, 5:15-6:00 p.m., will begin meeting again on Wednesday, January 10, 2018.
Salem Women's Circle
All women are welcome!
PRAYER SHAWLS were blessed by Pastor Mike and will be available to anyone desiring to have one for themselves or for a loved one in need of comfort. They can be found above the coat racks in the narthex. Any questions, contact Laurie Ogard.
KOFFEE KLATCH at Heartwood, Friday January 11, 2018 at
11:00 a.m. Come for devotions
and fellowship
with Pastor
WOMEN'S BIBLE STUDIES
Wednesdays, 6:30 a.m. in the library
Thursdays, 8:30 a.m. in the
MEN'S BIBLE STUDY – All men are welcome Friday morning at 8:00 a.m. in the conference room.
LESSONS FOR LIFE is an informal evening Bible Study for adults and gatherings will resume on Tuesday,
January 9th at 6pm. These studies last for exactly ONE HOUR and currently the group is studying the
Gospel text for the upcoming Sunday. Pastor Mike joins the group whenever possible. Come when you
can! Everyone is welcome.
Salem Lutheran Church
21276 Archibald Road – PO Box 100 – Deerwood, MN 56444
Telephone:
(218) 534-3309
Email: office@salemdwd.org
Salem WEST
Telephone:
(218) 534-4962
Email: west@salemdwd.org Website: salemwestdwd.org
The Mustard Seed
Telephone:
(218) 534-2945
Website: salemwestdwd.org