Sunday Mornings
At Salem
Sunday Morning at 9:00 a.m

.
Also
Worship Services are available live on Facebook on Sunday mornings at 9:00 a.m. Services are posted on YouTube and the Website
Monday morning.
Salem Lutheran Church Deerwood MN – a member congregation of the Evangelical Lutheran Church in America (ELCA) – is a church alive with vibrant
ministries, worship and a commitment to "love and
serve God by loving and serving people." Come as
you are, but know that the God of Jesus Christ loves
you too much to leave you that way. He wants to
mold you, shape you, and use you, so that you can make
a difference in his name. Come grow with us! A good
place to begin is worship on Sunday mornings.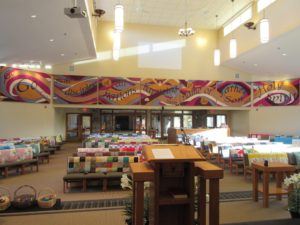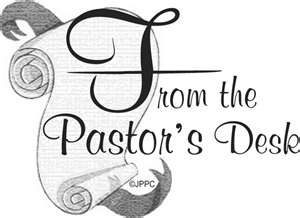 "He asked them, "But who do you say that I am?" Peter answered him, "You are the Messiah." – Mark 8:29
We heard Peter's confession of who Jesus is on September 12th. I challenged you to come up with an answer of your own – who do you say Jesus is? – in 10 words or less. Many of you shared your confessions with me. Some shared their names. Most didn't. They are all profound expressions of faith! Here they are:
"Giver of eternal life. Divine comforter, coach and leader."
"God, our Savior, Guide."
"Loving Parent who will give anything for his children." – Hannah Schmidt
"You are my protector, and I have to let you."
"Our precious God who brings us hope, joy and comfort."
"He guides me daily and forgives me."
"Our redeemer, teacher, Savior."
"God's love equals grace, overcomes sin and eliminates death." – Laura Martin
"The love of my life who brings comfort each day."
"My loving Father who makes my life worth living."
"Jesus is love – care and compassion. He is my strength, as I so need it."
"Someone who knows my heart and loves me. Praise God."
"God is who I pray to on a steady basis."
"The Lord who was sacrificed for me. The Lord of all."
"God is the center of our lives. All else is part of it."
"Savior."
"Forever friend in all times good and bad."
"He is my comforter and my best friend."
"Jesus died so that we may live in hope."
"You are my Leader Lover."
"Jesus is Savior sent by God for all people."
"Christ is my All In All, my Comforter and Friend, my 24/7 Savior."
"Forgiver of my sins, Acceptor of Everyone."
"My Savior."
"Loving and All Powerful."
"God is with me all the time all around." – Ruth Helgesen
"Personal Friend who leads me to himself and God." – Glen Suess
"The Reason to live a good life with joy."
"You are my Source of love and forgiveness."
"My life-saver and constant companion."
"My Risen Lord, my Support."
"God is the creator of everything and our example of how to love."
"He is our Lord and Savior."
"Shxx happens. Grace happens. God's love is here!"
"My Savior, my Rock, my Savior."
"God is now and will forever be the Light of Faith (or at the end of the tunnel).
"God is always there for us, recipe for life."
"He is our Messiah that leads us out of darkness."
Thank you for formulating your confessions of faith. It's not easy to do. And thank you for sharing them with me!
– Pastor Mike
UPCOMING EVENTS AND NEWS
10TH GRADERS WILL BE CONFIRMED ON OCT. 17th. Important dates for 10th graders and their families to remember are:
Sun. Oct. 10 10:30 a.m. Confirmation Service Practice
Sun. Oct. 17 8:30 a.m. Confirmation Photos
9:00 a.m. Confirmation Service
10:00 a.m. Confirmation Reception
Please keep Salem's 10th graders in your prayers as they prepare to say "Yes!" to their baptisms.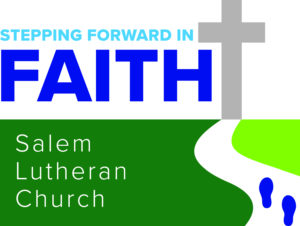 Capital Appeal Commitments
Households will soon be receiving commitment materials for the next three-year phase of our Stepping Forward in Faith Capital Appeal! Volunteers are delivering commitment materials to households on Sunday, October 3. Due to various circumstances, some households may receive this information in the mail. Please review the materials and prayerfully consider a commitment to this important effort in our journey to be mortgage free. On Sunday, October 10, volunteers will be returning to pick up commitment cards in a sealed envelope and bring it back to Salem. All giving is appreciated and confidential. The pledge period for this effort begins on December 1, 2021.
When considering a commitment, please remember there are multiple ways to give, such as check, electronic giving, stocks, bonds, IRA accounts (required distributions), etc. There may be tax advantages for you. Please consult with your accountant, IRA administrator or financial advisor for more information.
We are beginning to see the light at the end of the tunnel regarding our debt and hope to be mortgage free by the year 2028! This process brings us one step closer. Thank you for your consideration to give!
Do You Want to Make Memories to Last a Life Time?
Ask anyone who has attended the National Youth Gathering either as a student or a chaperone and they will tell you about the amazing experience and wonderful memories. Next summer (2022) the ELCA National Youth Gathering is being held in Minneapolis, Minnesota. There will be inspiring speakers, awesome music, opportunities to form friendships with others from all over the country, and so much more. If you want to share in this wonderful, faith-filled adventure, talk to Pastor Mike. You don't have to spend days on a bus to reach the destination – it is right here in our state.
HAVE YOU HEARD?? Salem WEST is in need of volunteers
, especially on Mondays, Wednesdays, or Fridays from 9am-12pm or 9am-3pm. You can choose! Help one day/week or all three! WE NEED YOU! You may also choose a time that works for your schedule. Duties include washing and drying clothing. Training will be provided.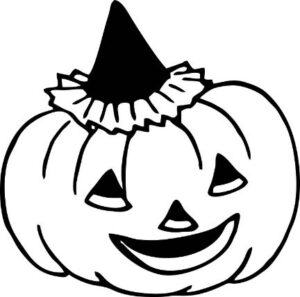 Trunks for Treats!
It's that time of year again! We are looking for volunteers for our annual Trunks for Treats event. This is a fun Salem tradition and if you haven't participated in the past, stop by and see what you have been missing!! Trunks for Treats provides a safe, traffic free area for little ones to trick or treat. Individuals, families, groups/friends or committees may set up vehicles (trunks) in the parking lot and then hand out candy to area trick or treaters from 4:30-6:00 pm, Halloween night.. Please provide your own candy. Have fun decorating your car and/or yourself (optional). If you prefer to hand out your candy inside, we will have tables set up to display your goodies. No scary costumes please! Area businesses will be asked to set up and join us in the parking lot! Not interested in sitting outside on October 31st? We need help inside also. Hotdogs and beverages will be served to kids and families in the fellowship hall. We'll need help setting up, serving, cleaning up and of course welcoming families into our church. There is a sign-up sheet in the narthex. Please sign up if you are interested in helping. Candy donations are needed and appreciated as well. If you are able to donate, please place in the collection box located in the narthex. Contact Kris Schmidt
IN STITCHES
meets on Tuesday afternoons at 1:00 p.m. to knit or crochet prayer shawls or other items to be given in times of sickness or grief. Meeting times in the fellowship hall.
PIECEMAKERS

quilt group meets each Tuesday morning at 9:00 a.m. in the fellowship hall to make quilts for Lutheran World Relief, missions and people in need in our community.
DIAPER MINISTRY

meets on 9:00 a.m. in the fellowship hall. You are welcome to come and help cut
t-shirts to be made into diapers and other items.
SALEM WOMEN'S CIRCLE will meet on the second Thursday of each month at 9:30 a.m. at Salem.
KOFFEE KLATCH
at Heartwood.
Come for devotions
and fellowship
with Pastor
Mike and friends.
NIFTY NINETIES

"NIFTY NINETIES" meet once a month, the first Thursday of each month at Heartwood at 1:00 p.m.
WOMEN'S BIBLE STUDIES
Wednesdays, 6:30 a.m. in the library.
MEN'S BIBLE STUDY – THE MEN'S BIBLE STUDY is meeting online by Zoom at 8:00 a.m. on Fridays. They're studying
the weekly lectionary readings. All are
welcome. Contact Pastor Mike to receive a Zoom invitation.
FAITH FORMATION COMMITTEE –

Meeting on the first Tuesday of each month at 6:30 p.m.
GRIEF GROUP
– meets every 2nd Thursday at 12:30 p.m.
Salem Activities
for the Kids!
Salem Faith Formation Team – Please contact Kris Schmidt if you are interested in joining us. We are always looking for fresh ideas to build our youth and family ministry. Any and all brainstormers are welcome!
Sunday School
All children are welcome in our mixed age class, where we play games, do crafts, and learn about Jesus while having fun!
21276 Archibald Road – PO Box 100 – Deerwood, MN 56444
Telephone:

(218) 534-3309

Email: office@salemdwd.org
Telephone:

(218) 534-4962

Email: west@salemdwd.org Website: salemwestdwd.org
Telephone:

(218) 534-2945

Website: salemwestdwd.org