Sunday Mornings
At Salem
Traditional Worship – 8:15 a.m.
Contemporary Worship – 10:00 a.m.
Christian Education for Children
(Sunday School) – 10:00 a.m.
Salem Lutheran Church Deerwood MN – a member congregation of the Evangelical Lutheran Church in America (ELCA) – is a church alive with vibrant
ministries, worship and a commitment to "love and
serve God by loving and serving people." Come as
you are, but know that the God of Jesus Christ loves
you too much to leave you that way. He wants to
mold you, shape you, and use you, so that you can make
a difference in his name. Come grow with us! A good
place to begin is worship on Sunday mornings.
Be joyful in hope, patient in affliction, faithful in prayer.
Upcoming Events And Announcements
CONCERT AT SALEM
Sunday, June 19, 2016
7:00 p.m.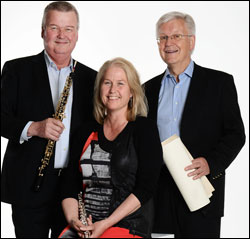 Presents "Music Without Limits – In Our Way"
We are very fortunate to have Trio con Brio from
Sweden here at Salem to present a concert for us!
This trio plays a wide variety of music so there is
something for everyone! Come, bring friends and
enjoy an evening of superb entertainment.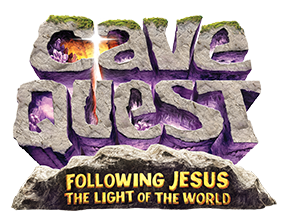 VACATION BIBLE SCHOOL
June 13th – 17th, 2016
EVENING BIBLE STUDY
All are welcome to attend this gathering at Salem,
Monday
evenings at
6:00 p.m.
Daily Discipleship
will be used as the study resource each week, featuring the Gospel text for the following
Sunday
.
All studies will be held at the church in the double classroom.
Salem's Summer Adventures
of FLAT Jesus
Men's Bible Study
Fridays at 8:00 a.m.-Church Conference Room All men are welcome to join!
Women's Bible Study
Wednesday at 6:30 a.m.
Church Library
AND
Thursday at 8:30 a.m.-
Church Conference Room.
All women are welcome to join!
Faith and FAMILY: A Devotional
Pathway for Families
There will be a group meeting on Tuesdays,
5:30 p.m.
starting
May 31st
led by Dee Dee Frahm. This group is open to all ages and children are welcome. We will be using
Faith and FAMILY: A Devotional Pathway for Families
. The study begins with a Bible verse, includes a short story or situation, some discussion questions,
concluding with prayer. Questions, please talk with Dee Dee.
The Biggest Winner Challenge
This initiative encourages personal devotions, prayer support for one another, healthy eating and exercise. The process will be outlined during the information meeting on Thursday, June 9th at 5:00 p.m. Come join us!
Salem Lutheran Church
21276 Archibald Road – PO Box 100 – Deerwood, MN 56444
Telephone:
(218) 534-3309
(218) 534-3309
Email: office@salemdwd.org
Salem WEST
Telephone:
(218) 534-4962
(218) 534-4962
Email: west@salemdwd.org Website: salemwestdwd.org
The Mustard Seed
Telephone:
(218) 534-2945
(218) 534-2945
Website: salemwestdwd.org