Salem Lutheran Church Deerwood MN – a member congregation of the Evangelical Lutheran Church in America (ELCA) – is a church alive with vibrant ministries, worship and a commitment to "love and serve God by loving and serving people". Come as you are, but know that the God of Jesus Christ loves you too much to leave you that way. He wants to mold you, shape you, and use you, so that you can make a difference in his name. Come grow with us! A good place to begin is worship on Sunday mornings.
SUNDAY MORNINGS
8:15 am Traditional worship
9:30 am Sunday School for children
10:45 am Contemporary worship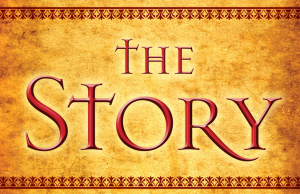 The Story
i
s an abridged version of the Bible (but using the actual words of scripture!) arranged chronologically into 31 chapters. The Story will be the focus at Salem September 2013 – May 2014. YOU can participate by
1. Reading the assigned chapter each week
2. Participating in a study
3. Worshiping every week as the Bible readings and message will relate to the chapter we just read and studied during the week leading up to Sunday.
Find more about The Story by choosing "EQUIP" on the menu at the top of the page and then clicking on either "Adult" or "Youth".
Salem Lutheran Church 21276 Archibald Road PO Box 100 Deerwood MN 56444 218-534-3309
office@salemdwd.org