Sunday Mornings
At Salem
Traditional Worship – 8:15 a.m.
Contemporary Worship – 10:00 a.m.
Christian Education for Children
(Sunday School) – 10:00 a.m.
Salem Lutheran Church Deerwood MN – a member congregation of the Evangelical Lutheran Church in America (ELCA) – is a church alive with vibrant
ministries, worship and a commitment to "love and
serve God by loving and serving people." Come as
you are, but know that the God of Jesus Christ loves
you too much to leave you that way. He wants to
mold you, shape you, and use you, so that you can make
a difference in his name. Come grow with us! A good
place to begin is worship on Sunday mornings.
"…those who live according to the Spirit set their minds on the things of the Spirit

"
Upcoming Events And Announcements
FYI to Salem members: The Cuyuna Regional Medical Center will be using the church for a training event

May 23-May 25

. They will be occupying several areas in the facility. As a result, Piecemakers and In Stitches WILL NOT meet on

May 24

.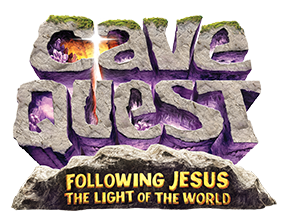 VACATION BIBLE SCHOOL
June 13th – 17th, 2016
EVENING BIBLE STUDY
All are welcome to attend this gathering at Salem,
Monday
evenings at
6:00 p.m.
Daily Discipleship
will be used as the study resource each week, featuring the Gospel text for the following
Sunday
.
The next study

Monday, May 23rd at 6pm

upstairs at THE MUSTARD SEED building, (

May 23

only). All other studies will be held at the church in the double classroom. NO EVENING BIBLE STUDY

May 30

(Memorial Day).
Men's Bible Study
Fridays at 8:00 a.m.-Church Conference Room All men are welcome to join!
WOMEN'S BIBLE STUDY
Wednesday at 6:30 a.m.-Church Library
AND
Thursday at 8:30 a.m.-Church Conference Room. All women are welcome to join!
Faith and FAMILY: A Devotional
Pathway for Families
There will be a group meeting on Tuesdays,
5:30 p.m.
starting
May 31st
led by Dee Dee Frahm. This group is open to all ages and children are welcome. We will be using
Faith and FAMILY: A Devotional Pathway for Families
. The study begins with a Bible verse, includes a short story or situation, some discussion questions,
concluding with prayer. Questions, please talk with Dee Dee.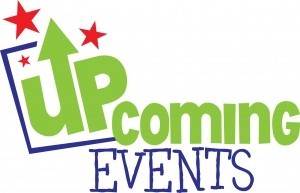 Salem Lutheran Church
21276 Archibald Road – PO Box 100 – Deerwood, MN 56444
Telephone:
(218) 534-3309
(218) 534-3309
Email: office@salemdwd.org
Salem WEST
Telephone:
(218) 534-4962
(218) 534-4962
Email: west@salemdwd.org Website: salemwestdwd.org
The Mustard Seed
Telephone:
(218) 534-2945
(218) 534-2945
Website: salemwestdwd.org