Pastor Amanda Kempthorne
Amanda served as solo pastor in North Pole Alaska and was pastor to Santa Claus! Amanda experienced a lot over the 13 years in Alaska from serving on local nonprofit board of directors, Cluster Dean, Synod Council, and working closely with both the Army and Airforce. Amanda attended Northwestern Bible College and Luther Seminary. She joined the team at Salem in 2022 and is excited to work with the youth and families in our community.
Amanda's work is to join the Spirit of God to nurture spiritual growth within people. Whether that's teaching the basics of Christian faith, planning and leading worship that engages head and heart, speaking God's grace in our troubles, building community, or just listening, it's all possible because God is already doing that work.
Laura Martin, Office Manager
I married my best friend, Ron in 2009 and currently have six grandchildren and two sons (our daughter passed away from cancer several years ago). In the past, I've held numerous positions in office management and customer service. My hobbies include painting, graphic design, embroidery, gardening, reading and fishing.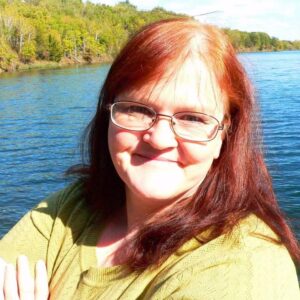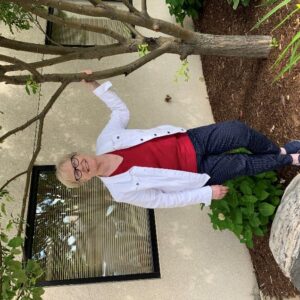 Ruth Blum, Financial Manager
My husband and I moved to Deerwood from the Twin Cities 22 years ago. Shortly after we relocated, my husband and brother decided to buy Oars-n-Mine in Crosby. Before I became a full-time bait shop owner in 2000 when my husband passed away, I had a lengthy career in Operations/Telecommunications with Northwest Airlines and AT&T. I see a lot of the same names at Salem that I saw at Oars-n-Mine! We sold the business in 2017 so I took a couple years off before I found my way to Salem. I have 2 kids, 6 grandchildren, and 6 siblings who keep me on the run. I love to travel and have been all over the world.
Jason Kempthorne, Director of Outreach
Prior to joining the team at Salem Lutheran, Jason was the Executive Director for Love In the Name of Christ (Love INC) in Fairbanks Alaska for 8 years. Has worked closely with the Board of Directors to revamp the existing programs and lead Love INC in the launch of new and exciting programs to serve vulnerable populations in the Fairbanks North Star Borough. Under his leadership the organization grew to a multi-million dollar nonprofit with a staff of over 50, and hundreds of volunteers impacting thousands of low income households each year.
Jason takes a holistic approach; in walking alongside those in need on their journey to wholeness. Our goal is to build lasting relationships between volunteers and participants.
Jason is passionate about his calling and the capacity of the local church to transform lives and communities. This has driven him in his ministry. Jason also served as the chair of the Fairbanks Housing and Homeless Coalition and President of the Tanana Valley Christian Conference. Jason received his BA from Concordia College in Moorhead, Minnesota. He double majored in Religion and family studies and minored in Church professions. Jason has countless years in church ministry and nonprofit management.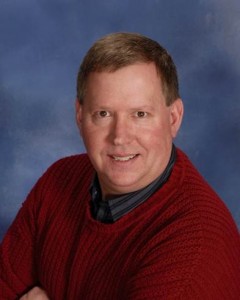 Kevin Edstrom, Handbell Choir Director and Choir Director
Kevin's 30 years of handbell ringing started with the New Horizon Ringers at Our Saviour's Lutheran Church in Hastings MN. He became interested in all aspects of ringing from the low bass bells all the way to the high trebles. While attending an American Guild of English Handbell Ringer's festival, he was introduced to solo ringing and thought he could take on the challenge. The opportunity arose for Kevin to start up a handbell program for Christ Lutheran and First Congregational Churches in Glencoe, MN where he directed for seven years before moving to Deerwood. Upon arriving at Deerwood, he found handbells at Salem Lutheran Church, it was a reason to check out Salem. Kevin now directs the Salem Ringers. He is also the Northern Minnesota Sub-chair for the Area 7 Handbell Musicians of America. If anyone has interest in handbell ringing, please contact Kevin via e-mail or leave a message at the church office.
email Kevin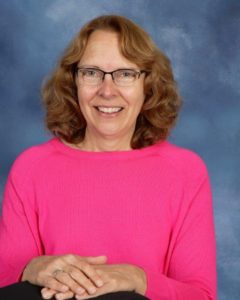 Becky Klingelhofer, Pianist/Organist and Praise Team Co-Director
Becky joined the Salem staff in August of 2013 as the church pianist/organist. In November of that same year, she accepted the position of co-director of the praise team which involves planning the music for the contemporary service. Along with playing for the services, she accompanies the church choir as well. Becky has played the piano since she was three years old. At age twelve, she became the official pianist at Bethel Lutheran Brethren Church in Aitkin, Minnesota where her dad was the pastor. For the remainder of her life, Becky has been involved with leading music and as church pianist wherever she has lived. Becky and her husband Scott, live in Aitkin and have two grown daughters, Heather and Heidi.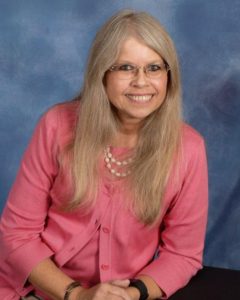 Noreen Steinbrecher, Praise Team Co-Director
Noreen is presently co-director of the Salem Lutheran Church
Praise Team. She has been a member of Salem Lutheran Church since 2011. Noreen grew up on a farm near Sharon, ND and was the church organist in a little country church at age 13. When she was in high school she would play for the service in her church and then ride with the Pastor to the town church and sing in their choir. Singing solos and performing in small groups all over the community was a passion she shared with some great friends. After college, Noreen taught in Clinton, MN, Sand Point, AK and Seward, AK and was church organist/pianist in all 3 towns as well as choir director in 2 of them. Music is a very important part of her life and she loves sharing it.