Sunday Mornings
At Salem
Sunday Morning at 9:00 a.m

.
Also
Worship Services are available live on Facebook on Sunday mornings at 9:00 a.m. Services are posted on YouTube and the Website
Monday morning.
Maundy Thursday Service at 7:00 p.m
Good Friday Service at 7:00 p.m.
Salem Lutheran Church Deerwood MN – a member congregation of the Evangelical Lutheran Church in America (ELCA) – is a church alive with vibrant
ministries, worship and a commitment to "love and
serve God by loving and serving people." Come as
you are, but know that the God of Jesus Christ loves
you too much to leave you that way. He wants to
mold you, shape you, and use you, so that you can make
a difference in his name. Come grow with us! A good
place to begin is worship on Sunday mornings.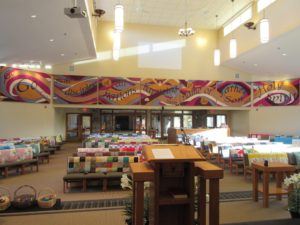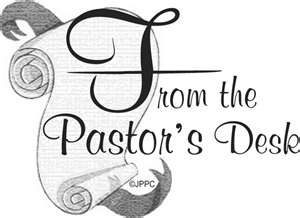 "…the Lord Jesus on the night in which he was betrayed took a loaf of bread, and when
he had given thanks, he broke it and said, "This is my body given for you…"
I Corinthians 11:23b-24a
The generosity in that little sentence just floors me. To think that on the very night of his betrayal he gave a gift like that to his betrayer, his deny-er and all those who fled.
How could he do that?
If I were sitting around a table with that bunch I'm pretty sure I would not have been so gracious. I would've laid some righteous anger on them, like the righteous anger we've laid on politicians. These guys just don't get it. They never get it. And yet Jesus continues to eat with them!
Where does he get generosity like that?
We all know what happens that night and the next day. A kiss of betrayal, a kangaroo
court, and a night of torture. He publicly forgives everyone responsible for all of it right
after soldiers hammered nails into his hands and feet and hung him up. With his dying
breaths he invites a criminal to share paradise with him, gives his mother a son, and his
best friend a mother. And he quietly gives his spirit back to God.
Then 3 days later when he had the perfect opportunity for payback with the biggest "I
told you so" ever, he greets the deny-er and the flee-ers and the doubters with
"Shalom… even death cannot stop my love for you!" What a victory! What generosity to
share that victory with the likes of us!
"Take and eat. This is my body broken (literally!) FOR YOU. I did it all for you."
Generosity like that is so hard to swallow – it makes me choke. But it is so good!
Easter blessings to you and yours!
– Pastor Mike
UPCOMING EVENTS AND NEWS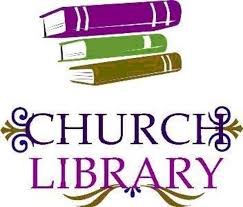 FROM THE LIBRARY
The Lenten and Easter books are still on display for another week or two if you haven't had a chance to check some out yet.
If some of you follow Oprah Winfrey's book club selections, the Salem Library has Gilead and Lila by Marilynne Robinson from this month's selection. The other two books in the series, Home and Jack will be arriving soon. The books are set in the fictional small town of Gilead, Iowa.
April 4 -10, 2021 is National Library Week. This year's theme is Welcome to Your Library. During
the pandemic, libraries have adapted to our changing world to continue to serve their users. Natalie
Portman is the 2021 National Library Week Chair. She will help highlight the essential role that libraries, librarians, and library workers play in serving communities.
Money Smart Week is April 10-17. Resources to help use money, time, and skills wisely will be available on the library desk. There are several games to involve your family in discussion about financial
decisions that reflect Christian values.
April 25th is Earth Day. There will be books on display on recycling, gardening, landscaping to protect watersheds, etc.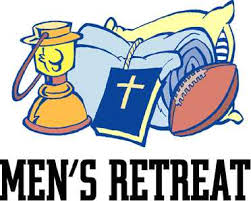 2021 Men's Retreat Update:
Although it is just entering the "ice" fishing season, it is time to mark your calendars for the much anticipated 2021 Salem Men's Retreat. Last year the attendance was down considerably due to the Covid pandemic. We were able to social distance thanks to Kec's giving each man a separate room and the boats only had two men each day. There were no infections from this trip and looking ahead, with the vaccine nearing it may not be a consideration for the 2021 trip. I have had the virus and thus would not be able to catch it again or give it to someone else.
The trip to Kab each year has been a wonderful time to catch up with old friends and possibly meet new Christians. Each year it seems that we have a new face or batch of faces to share our faith and fishing time with. Speaking of fishing, now is a great time to think about new line on those reels. Most of the boat captains will be running 6 lb test with fluorocarbon snells. Size 6 for the hooks and color of your choice. I usually pre-tie my snells and will have a variety of hook colors and may put a bead or two on as well.
So, now is the time to take that new calendar and turn it to July and mark in the 2021 men's retreat. We will be leaving Salem on the morning of the 12th and returning early afternoon on the 15th. registration forms can be found on Salem's website (for our snow birds) and also in the kiosk located in the narthex or you can pick one up from the Salem office. Until July then, stay warm and reflect on those good times at beautiful Kabetogema Lake. -Gary Guida Click here for Registration Form
2021 men's retreat registration form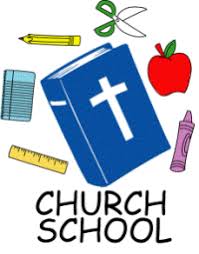 Church School:
Hi Sunday School parents! I hope you had an incredible Christmas! But just because Christmas is over doesn't mean the
celebration is over! See, sometime after Jesus was born, he was visited by a band of wise men from the east. They followed a star
that led them to Bethlehem. They offered him gold, frankincense, and myrrh – gifts fit for a king! They recognized that this little boy
was worthy of their worship. When it's time to begin, start your morning of family worship by watching the short lesson video with your kids. [Call the church office to get the link sent to you.] It's a great way to engage spiritually with your family. After the lesson is over, choose a worship song from the playlist to sing with your kids!
Here is a snapshot of the lesson details for this month of May:
May 2:Barnabas the Encourager
Big Idea: God wants us to build His church by encouraging others.
Bible Basis: Acts 4:32-37; 9:20-31; 11:19-26
Key Verse: 1 Thessalonians 5:11a
May 9: The Stoning of Stephen
Big Idea: God's Word helps us choose the right path
Bible Basis: Acts 6:8–8:1
Key Verse: Psalm 119:11
May 16:Timothy is Chosen
Big Idea: Jesus wants me to be an example to others, even though I'm young.
Bible Basis: Acts 16:1-3; 1 Timothy 4:11-12
Key Verse: 1 Timothy 4:12
May 23: Paul is shipwrecked
Big Idea: God's power is strong when I am weak
Bible Basis: Acts 27
Key Verse: 2 Corinthians 12:9
May 30: Gods Story in Our Life
Big Idea: God's story of love and redemption continues today through the lives of His children
Bible Basis: Galatians 3:26
Key Verse: Galatians 3:23-29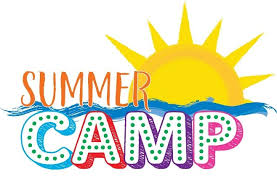 SUMMER CAMP 2021 IS HAPPENING!!
Voyageurs Lutheran Ministry
-Camp Hiawatha-
-Camp Vermillion-
Early-Early bird registration ends February 15th – up to $100 off
Early bird registration February 16-April 1st– up to $50 off
Go to www.vlmcamps.org for more information on Covid 19 camp safety protocols for 2021 and to register for camp. Click here for more information on camp.
IN STITCHES
meets on Tuesday afternoons at 1:00 p.m. to knit or crochet prayer shawls or other items to be given in times of sickness or grief. Meeting times in the fellowship hall.
PIECEMAKERS

quilt group meets each Tuesday morning at 9:00 a.m. in the fellowship hall to make quilts for Lutheran World Relief, missions and people in need in our community.
DIAPER MINISTRY

meets on 9:00 a.m. in the fellowship hall. You are welcome to come and help cut
t-shirts to be made into diapers and other items.
SALEM WOMEN'S CIRCLE will meet on the second Thursday of each month at 9:30 a.m. at Salem.
KOFFEE KLATCH
at Heartwood.
Come for devotions
and fellowship
with Pastor
Mike and friends.
NIFTY NINETIES

"NIFTY NINETIES" meet once a month, the first Thursday of each month at Heartwood at 1:00 p.m.
WOMEN'S BIBLE STUDIES
Wednesdays, 6:30 a.m. in the library.
MEN'S BIBLE STUDY – THE MEN'S BIBLE STUDY is meeting online by Zoom at 8:00 a.m. on Fridays. They're studying
the weekly lectionary readings. All are
welcome. Contact Pastor Mike to receive a Zoom invitation.
FAITH FORMATION COMMITTEE –

Meeting on the first Tuesday of each month at 6:30 p.m.
GRIEF GROUP
– meets every 2nd Thursday at 12:30 p.m.
Salem Activities
for the Kids!
Salem Faith Formation Team – Please contact Kris Schmidt if you are interested in joining us. We are always looking for fresh ideas to build our youth and family ministry. Any and all brainstormers are welcome!
Sunday School
All children are welcome in our mixed age class, where we play games, do crafts, and learn about Jesus while having fun!
21276 Archibald Road – PO Box 100 – Deerwood, MN 56444
Telephone:

(218) 534-3309

Email: office@salemdwd.org
Telephone:

(218) 534-4962

Email: west@salemdwd.org Website: salemwestdwd.org
Telephone:

(218) 534-2945

Website: salemwestdwd.org