This class for those interested in membership at Salem is usually offered twice each year. It's a time to learn about the history, present and future of the church. Ministries and programs of the church are introduced and explained. We cover the basics of Christianity from a distinctly Lutheran perspective and how that is lived out in and through Salem. We share some of the foundational pieces of this congregation including the Mission Statement.. It's a time to ask questions, hear preliminary answers, meet staff and other course participants. All people interested in joining Salem should take the new member class.
Via de Cristo (Cursillo)

Trying to decide if Cursillo is for you? Via deCristo is intended for people from every walk of life. It's for church leaders and lay people who live strong and active lives in Christ as well as those who seek to be renewed and strengthened in their relationship with Christ and the people around them. Via de Cristo is open to married couples and single men and women. The way Via de Cristo is set up is that men go one weekend, and the women go the following weekend. Keep an open mind and heart in making your decision to attend a Via de Cristo weekend. Like you, many have wondered if they should go. Once they did go, they wonder why they waited so long. Please understand that each person's experiences are unique. To learn more about this opportunity for spiritual growth please contact the church office at 534-3309.
Men's Ministry
FRIDAY Morning Men's' Bible study
8:00 AM – 9:00 AM each week a group of men gather for conversation, study and prayer. Study is based on lectionary texts that are used in worship. All men are welcome!
Men's Annual Fishing Retreat:
Although it is just entering the "ice" fishing season, it is time to mark your calendars for the much anticipated 2021 Salem Men's Retreat. Last year the attendance was down considerably due to the Covid pandemic. We were able to social distance thanks to Kec's giving each man a separate room and the boats only had two men each day. There were no infections from this trip and looking ahead, with the vaccine nearing it may not be a consideration for the 2021 trip. I have had the virus and thus would not be able to catch it again or give it to someone else.
The trip to Kab each year has been a wonderful time to catch up with old friends and possibly meet new Christians. Each year it seems that we have a new face or batch of faces to share our faith and fishing time with. Speaking of fishing, now is a great time to think about new line on those reels. Most of the boat captains will be running 6 lb test with fluorocarbon snells. Size 6 for the hooks and color of your choice. I usually pre-tie my snells and will have a variety of hook colors and may put a bead or two on as well.
So, now is the time to take that new calendar and turn it to July and mark in the 2021 men's retreat. We will be leaving Salem on the morning of the 12th and returning early afternoon on the 15th. There will be registration forms on Salem's website (for our snow birds) soon and also forms available in the kiosk in the narthex.
Until July then, stay warm and reflect on those good times at beautiful Kabetogema Lake.
Gary G
The following pictures were taken at the 2019 Retreat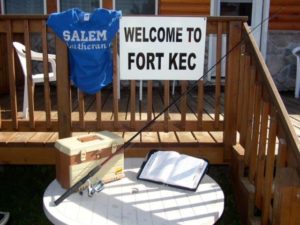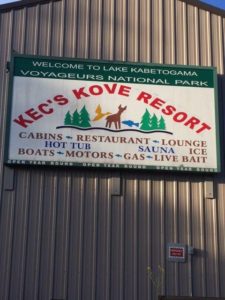 Women's Ministry
WEDNESDAY MORNING
Bible study 6:30 AM – 8:00 AM
CIRCLE BIBLE STUDY GROUPS
Sarah Circle
– meets at the church the second Thursday of each month 9:30 am. Some of the projects the group has worked on include: decorate the church for Christmas, host the Advent Luncheon, helped with Summerfest events, participate in the Piecemakers Quilt Group, volunteer at Salem West. Contact the church office for more information. We always welcome new members.
ANNUAL WOMEN'S RETREAT
The 2nd weekend in October of each year. Bay Lake Church Island, Deerwood
This is our 2019 retreat group of ladies