YOUTH GROUP
SALEM LUTHERAN YOUTH and FRIENDS SKI and TUBING EVENT!!
Who: Salem youth and friends-grade 7-12
Where: Ski Gull, Nisswa MN
When: Saturday, February 22nd
Please join Salem Youth at a Ski Gull event! You can choose skiing or tubing. Salem Youth Account will be paying ½ of the costs for passes and rental equipment for Salem Youth and friends. ​The price below reflects the price you will pay.​ If we have 10 or more kids, prices will be less. If the cost is a hardship for you or a friend, we can provide additional funding, let us know. Transportation from church to Ski Gull and back will be provided. Saturday, February 22, daytime event, time to be determined depending on # of tubers vs skiers Tubers.
$10 for two hours of tubing Skiers
Age 17 and under $12.50 (pass)
$10.50 (rental equipment if needed)
Age 18 and up $20 (pass)
$14.50 (rental equipment if needed)
Please let us know ASAP if you are interested, and for sure by February 15 so chaperones and rides can be arranged. Contact Kris Schmidt at robkrisschmidt@charter.net ​or call/text at 218-851-1362.
Other activities for youth in grades 7-12 are outlined in the monthly newsletter.
CONFIRMATION/JUNIOR HIGH MINISTRY
The foundational piece of Salem's Junior High youth Ministry is ReForm, confirmation for 7-9 graders. Confirmation classes are held twice a month on Wednesdays at 6:30 p.m. Consult the church calendar for dates. All students in grades 7-9 are welcome!
Each small group decides upon and then takes part in service projects (because Jesus calls us to serve!) and fellowship events (building relationships through having fun together, and creating common memories!) each academic year. For more information contact the church office.
CAMPING MINISTRY – VOYAGEURS LUTHERAN MINISTRY
"Church Camp" is an integral part of our congregation's overall youth ministry. Our camps are Camp Hiawatha, north of Grand Rapids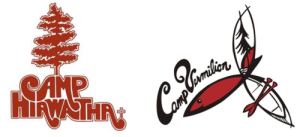 MN

and

Camp Vermilion, near Cook MN – together called Voyageurs Lutheran Ministry (VLM).

VLM has been

providing opportunities for Christ-centered Spiritual Growth, Leadership Development and Outreach in God's Great Northwoods

for over half of a century. Youth, families, adults and groups from all over the country are part of that rich history. The camps and programs are open to all.
Older elementary School children and Jr. High youth are encouraged to be part of a week-long, in-camp experience at either camp. High School students are able to to the same, or they can take part in the two-week LOST program – Leadership, Outdoor Education, Service and Theology. Salem's Memorial Committee provides financial assistance to members in the form of "camperships". VLM is an Outdoor Ministry of the Evangelical Lutheran Church in America (ELCA) that provides a variety of year-round and summer programs out of its 2 sites in Northeastern Minnesota. VLM also operates as an outfitter in the Boundary Waters Canoe Area Wilderness (BWCAW) through our Voyageurs Canoe Country program.