Sunday Mornings
At Salem
Traditional Worship – 8:15 a.m.
Contemporary Worship – 10:00 a.m.
Salem Lutheran Church Deerwood MN – a member congregation of the Evangelical Lutheran Church in America (ELCA) – is a church alive with vibrant
ministries, worship and a commitment to "love and
serve God by loving and serving people." Come as
you are, but know that the God of Jesus Christ loves
you too much to leave you that way. He wants to
mold you, shape you, and use you, so that you can make
a difference in his name. Come grow with us! A good
place to begin is worship on Sunday mornings.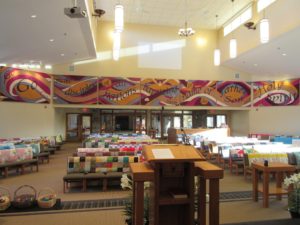 "I thank my God every time I remember you, constantly praying with joy in every one of my prayers for you, because of your sharing in the gospel from the first day until now. I am confident of this, that the one who began a good work among you will bring it to completion by the day of Jesus Christ." – Philippians 1:3-6
You all amaze me! Your energy and creativity and commitment to the mission we do together in Jesus name is so inspiring. Can I name just a few of the things you're doing?
This last month The Mustard Seed celebrated 10 years of ministry in our community by serving free hot dogs and root beer floats to all who wanted to come celebrate with them. It was awesome to hear the stories of how it began, how it grew, and how it continues to empower Salem's giving ministry. So many lives have been touched by the Mustard Seed and the staff and volunteers and donors and customers who keep it going week after week, year after year. Thank you for all of your good work in Jesus' name!
Last week 28 men traveled north almost to Canada in search of the elusive walleye. In spite of stormy weather it was an excellent retreat, filled with fishing, fine food, fellowship, and faith. You get to know one another in new ways when you spend a day in a boat laughing and fishing and learning and getting soaked and sun burned together. Thank you to all who attended, to the captains who guided their boats and taught the novices the fine arts of fishing, and to the planning team for coordinating an excellent event.
This month is Summerfest. Dozens of people will roll out sheets of lefse, form and roast Swedish meat balls, put up tents, move, clean and organize silent auction items, scoop ice cream, collect tickets, paint faces, and 100 other things I can't name. You do it all as a service to our Lord, to Salem, and to our community.
The summer before I came to Salem a person on the call committee sent me a few photos of the activities and people at Summerfest in 2016. It looked like the crowds and activity you'd see at the state fair. The caption he wrote was, "Sometimes your church makes you so proud."
Yes, indeed. Thank you for all you have been doing, and all you will do in this annual effort, and in all we do together in Jesus' name!
Pastor Mike
Upcoming Events And Announcements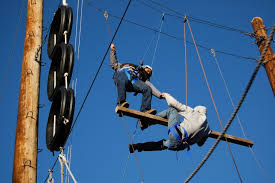 Youth Ropes Course and Pizza night has been canceled. Contact Kris Schmidt for more information and details 218-851-1362.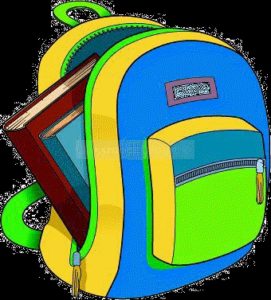 Backpack Blessing will be held on Sunday September 8th during the Children's Sermon. Bring your backpacks!!
SALEM WOMEN'S RETREAT Mark your calendar for our SALEM WOMEN'S RETREAT on Church Island, Bay Lake this fall. The retreat will be held October 11-13. We have room for about 40 women. The weekend is filled with fun, fellowship, and great food! More information to come in July and August. Questions? Contact Ellen Uglem (218-866-0012).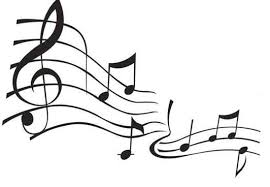 THE LUTHERAN LOUNGE ACT Saturday, August 24th is the scheduled date for The Lutheran Lounge Act. So "Save the Date!" People are signing up to provide some great entertainment for the show but we still have room for more. Let's try to fill the church that Saturday night so spread the word! There will be a free will offering to help support our missions in Honduras. Specifically Denny and Yolanda's Feeding Station and building a Habitat house or two for families in need. So spread the word for a night of fun! Any questions . . . contact Chuck Lubowitz or Noreen Steinbrecher.
IN STITCHES
meets on Tuesday afternoons at 1:00 p.m. to knit or crochet prayer shawls or other items to be given in times of sickness or grief. Meeting times in the fellowship hall.

In Stitches will not meet on Tuesday August 6th due to Summerfest preparation.
PIECEMAKERS

quilt group meets each Tuesday morning at 9:00 a.m. in the fellowship hall to make quilts for Lutheran World Relief, missions and people in need in our community.
Piecemakes will not meet on Tuesday August 6th due to Summerfest preparation.
QUILTING AT HEARTWOOD
meets the first Thursday of each month at 6:30 pm to make quilts at Heartwood.
DIAPER MINISTRY
meets August 14th at 9:00 a.m. in the fellowship hall. You are welcome to come and help cut
t-shirts to be made into diapers and other items.
SALEM WOMEN'S CIRCLE will not meet in August but will meet Sept. 12th at 9:30 a.m. at Salem.
KOFFEE KLATCH
at Heartwood, meets Friday August 9th at 11:00 a.m.
Come for devotions
and fellowship
with Pastor
Mike and friends.
NIFTY NINETIES

Back in the summer of 2018 when I had reached my "milestone" birthday, I realized that several other Salem ladies had also reached that age. (I hadn't wanted anyone to know") When several of us attended Mina Nystrom's 90th birthday celebration, I asked those present what they thought about forming a group of ladies that would meet once a month to reminisce and make new friends. Thus, this is what happened. We became known as the "NIFTY NINETIES" and meet once a month, the first Thursday of each month at Heartwood at 1:00 p.m. This month our meeting will be on August 5th.
WOMEN'S BIBLE STUDIES
Wednesdays, 6:30 a.m. in the library.
Thursdays, 8:30 a.m. in the
conference room.
MEN'S BIBLE STUDY
– All men are welcome Friday morning at 8:00 a.m. in the conference room.
Salem Activities for the Kids!
If you listen to the media, you already know that school is just around the corner. Along with school activities comes the opportunity to join Kid's Club. Kid's Club is a children's ministry here at Salem for kids grades 2 through 6. It takes place on Wednesday afternoon, from 3 pm to 5 pm, during most of the school year. We need VOLUNTEERS to help guide these young ones through the hands-on activities we provide. There is always a healthy snack supplies. Maybe you would enjoy helping with that. Can you remember a fun activity from when you were a Scout? We want to hear about it. Contact the church office with any ideas you have or to add your name to the list of volunteers. Want to speak to a current volunteer? Ask one of these folks: Raye Cragun, Marlene Prill, Karla Peterson, or Mark Carlson.
Sunday School
All children are welcome in our mixed age class, where we play games, do crafts, and learn about Jesus while having fun!
21276 Archibald Road – PO Box 100 – Deerwood, MN 56444
Telephone:

(218) 534-3309

Email: office@salemdwd.org
Telephone:

(218) 534-4962

Email: west@salemdwd.org Website: salemwestdwd.org
Telephone:

(218) 534-2945

Website: salemwestdwd.org