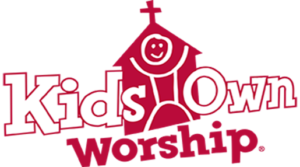 We are off to a great start! We are learning about the people in the Old Testament, starting with God creating the world and the people in it. This past
couple of weeks we have learned what God created each day and heard how God created Adam and Eve. This program is really for all preschool through
elementary age kids because we can adapt each weeks learning point to each age group. It's not too late to bring your kids or grandkids on Sundays, each week there is something new to learn about God's great love for us. We are trying to start right away at 9:15 and will be done by the start of second service. It is so wonderful to hear the kid's ideas and hear them share their faith stories. I hope to see more and more kids coming and being a part of this.
NO Kids Own Worship on November 12—children and families are encouraged to attend a
special farewell to Connie Lou Swanson that Sunday in the fellowship hall at 9:15 a.m.—and
NO Kids Own Worship on November 19 (Budget Information Meeting at 9:15 a.m.)
LEGO CLUB – for children in grades K-6. Wednesdays, 5:15-6:00 p.m., will begin meeting again on Wednesday, January 3, 2018.