SUNDAY SCHOOL
Sunday School classes are offered for children/youth age 3 to grade 6 at 10:00 A.M. Sunday mornings September through May.
We are using Whirl curriculum, which closely follows the Sunday lectionary texts. Children meet each Sunday morning for opening in the sanctuary at 10:00 a.m. before proceeding to their classes. You are always welcome to contact Coordinator of Children's Ministry, Connie Lou Swanson, in the Salem church office.
CREATIVE KIDS is a monthly event for children in grades Kindergarten through Grade 6. It is held in the church fellowship hall typically on the first Wednesday of each month from 3:30 – 5:00 p.m. All children are welcome to come and express their creativity in God's house!
The Salem Sunday School Christmas Program is held in December of each year. Practices begin in November. The date for the program will be determined after Sunday School begins in the fall.
OPENING MY BIBLE classes for third graders and their parents are scheduled each year. Each third grader receives a Bible at the conclusion of these classes during worship on a scheduled Sunday morning.
RESOURCES FOR FAMILY DEVOTIONS for Advent and Lent are provided during those times of the year. Those resources will be available for ANYONE who is interested, usually in the narthex, clearly marked.
CAMPING MINISTRY – VOYAGEURS LUTHERAN MINISTRY
"Church Camp" is an integral part of our congregation's overall children youth and family ministry. Our camps are Camp Hiawatha, north of Grand Rapids MN and Camp Vermilion, near Cook MN – together called Voyageurs Lutheran Ministry (VLM). VLM has been providing opportunities for Christ-centered Spiritual Growth, Leadership Development and Outreach in God's Great Northwoods for over half of a century. Youth, families, adults and groups from all over the country are part of that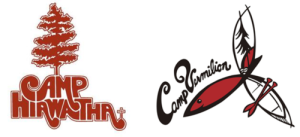 rich history. The camps and programs are open to all. Children who have completed kindergarten – 4th grade can begin their camping ministry by participating in the Discoverers program – a one day camp experience. Children who have completed grades 2-4 can take part in a 3-day, two night camps called Venturers. Older elementary school children are encouraged to be part of a week-long, in-camp experience – Seekers for those who have completed grades 3- 4 and Trekkers for those who have completed grades 5-6. Salem's Memorial Committee provides financial assistance to members in the form of "camperships". VLM is an Outdoor Ministry of the Evangelical Lutheran Church in America (ELCA) that provides a variety of year-round and summer programs out of its 2 sites in Northeastern Minnesota. VLM also operates as an outfitter in the Boundary Waters Canoe Area Wilderness (BWCAW) through our Voyageurs Canoe Country program.